A mild weekend ahead of a possible major storm next week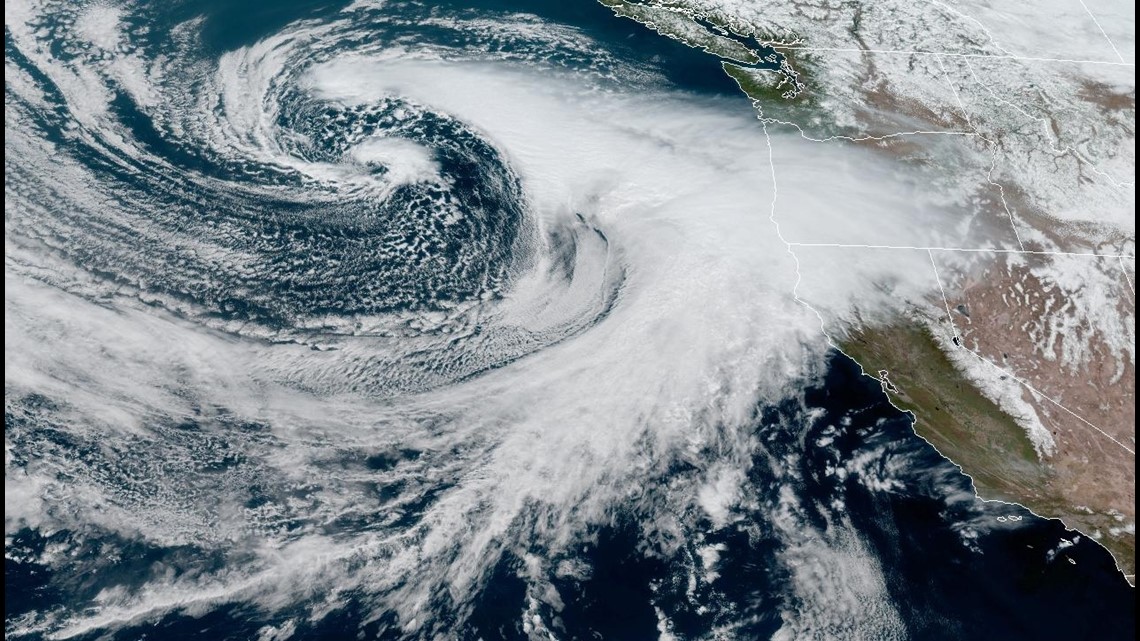 There is a high degree of uncertainty in next week's forecast, but widespread rain and snow are expected in the Sierra.
SACRAMENTO, Calif. – Northern California will have a quiet weekend The weather before the most impactful storm of the season hits California so far.
The area will be under a ridge of high pressure this weekend and temperatures will be close to the climatological average (average high November 10) In Sacramento 68 degrees).
Thursday will be the coldest day of the rest of the week with the temperature rising to 64 degrees. High temperatures in the valley are expected to be in the upper 60s to around 70 degrees through Sunday before a pattern shift next week cools things off.
Thursday morning was the coldest morning of the fall so far, with valley notes reading in the mid to upper 30s. Cool mornings will continue through the weekend, but temperatures are not expected to drop to where they were Thursday morning.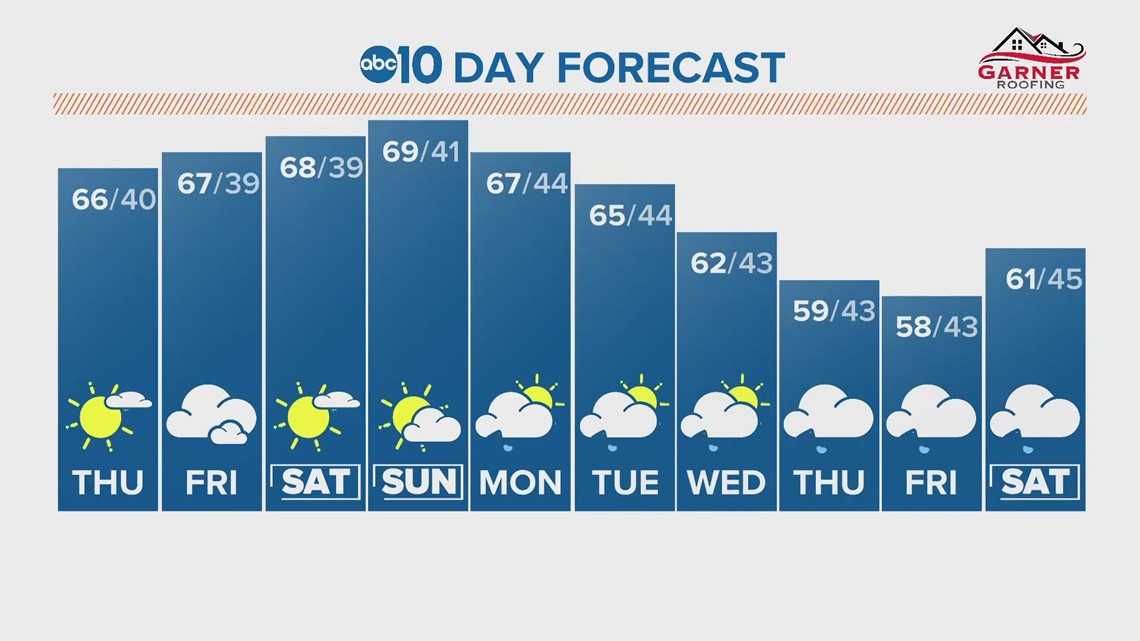 Looking ahead to next week, all eyes are on what is expected to be the most impactful storm of the season so far.
There is a lot of uncertainty in the forecast next week. The two major global weather models – the GFS and the European (EUR) model – show huge differences in their forecast solutions.
The GFS shows the low pressure system located too far west of the California coast to produce as much rain as previously expected. However, the Euro, generally considered the most accurate, crashed into the California coast, bringing widespread rain, heavy mountain snow and colder temperatures.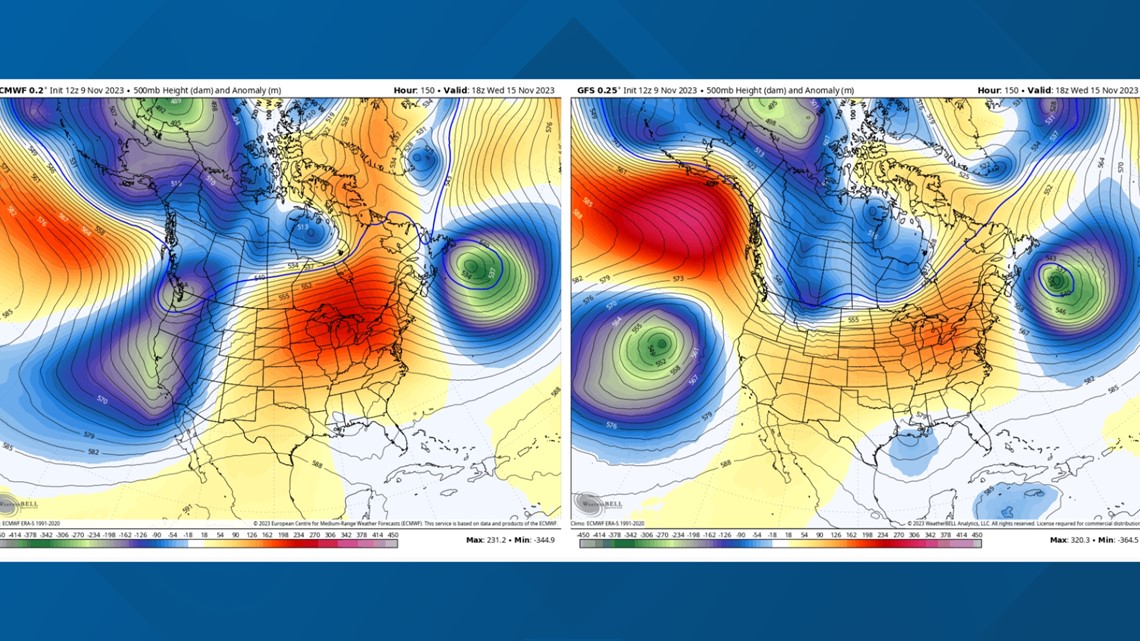 Given the available data, an impactful storm is still possible next week. Confidence in rainfall amounts, temperatures, wind gusts, and snow levels will increase in the coming days as models reach better agreement.
The storm is expected to begin on Tuesday and continue to dump rain and snow through the rest of the week. A low-pressure system will tap moisture from a Class 1 atmospheric river, and the counterclockwise rotation associated with the system will push that moisture ashore.
Temperatures are expected to reach the 50s and 60s in the valley Next week but specific amounts of rain are yet to be seen due to the specific uncertainty.
Between Monday and Thursday, there is a 55-75% chance of more than an inch of rain, with a 30-50% chance of more than 2 inches in the valley, and 50-70% for the foothills, according to NWS Sacramento. .
In the mountains, snow levels generally range from 5,500 to 6,500 feet, and there is a 40-70% chance of snow accumulation of more than 12 inches, as well as a 20-40% chance of snow accumulation of more than 24 inches at pass level. In the Sierra and South Cascades.
See also: The Claw returned to Sacramento to pick up leaves and yard waste