A rainy Friday in Houston will likely slow down the morning commute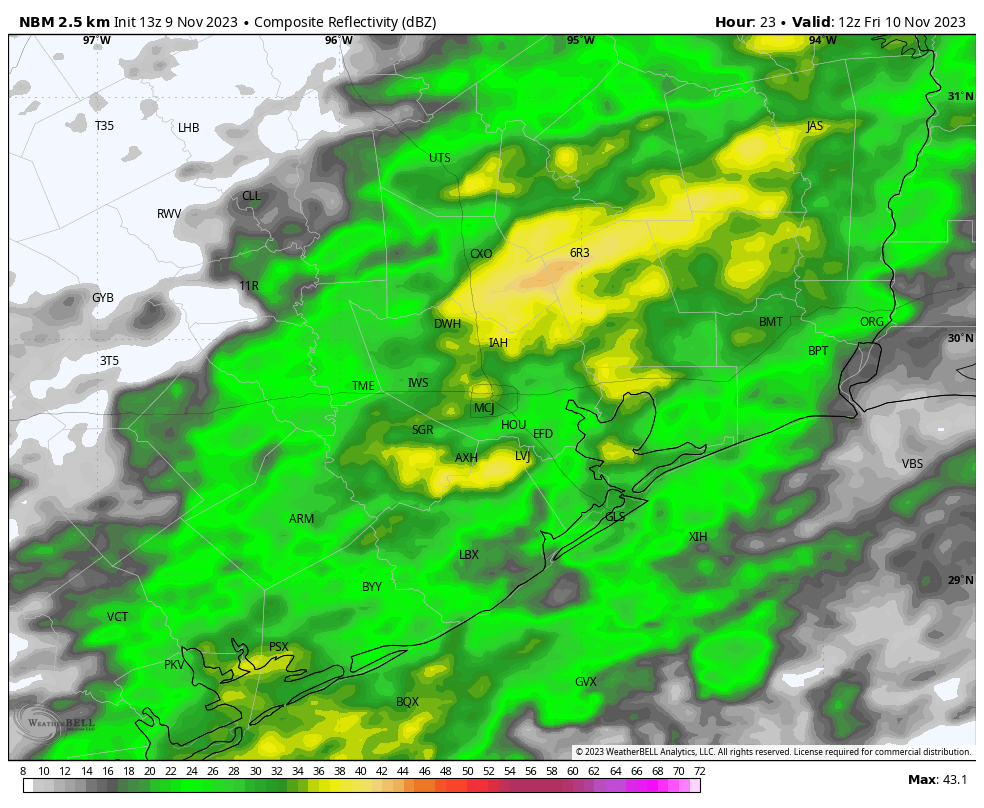 Many of us may have woken up to the gentle sound of rain on the window, but are bracing for slower commute times throughout the Houston metro area on Friday as a result of the wet weather. A cold front will pass through the region, bringing with it widespread rain.
Given the ongoing rain shortage in Southeast Texas, the few inches of cumulative rain expected in the forecast will help alleviate drought conditions affecting more than a dozen Southeast Texas counties. Before we break down the rainfall totals, let's discuss the slower commute times that are likely due to this rain.