Another round of Ohio maps challenged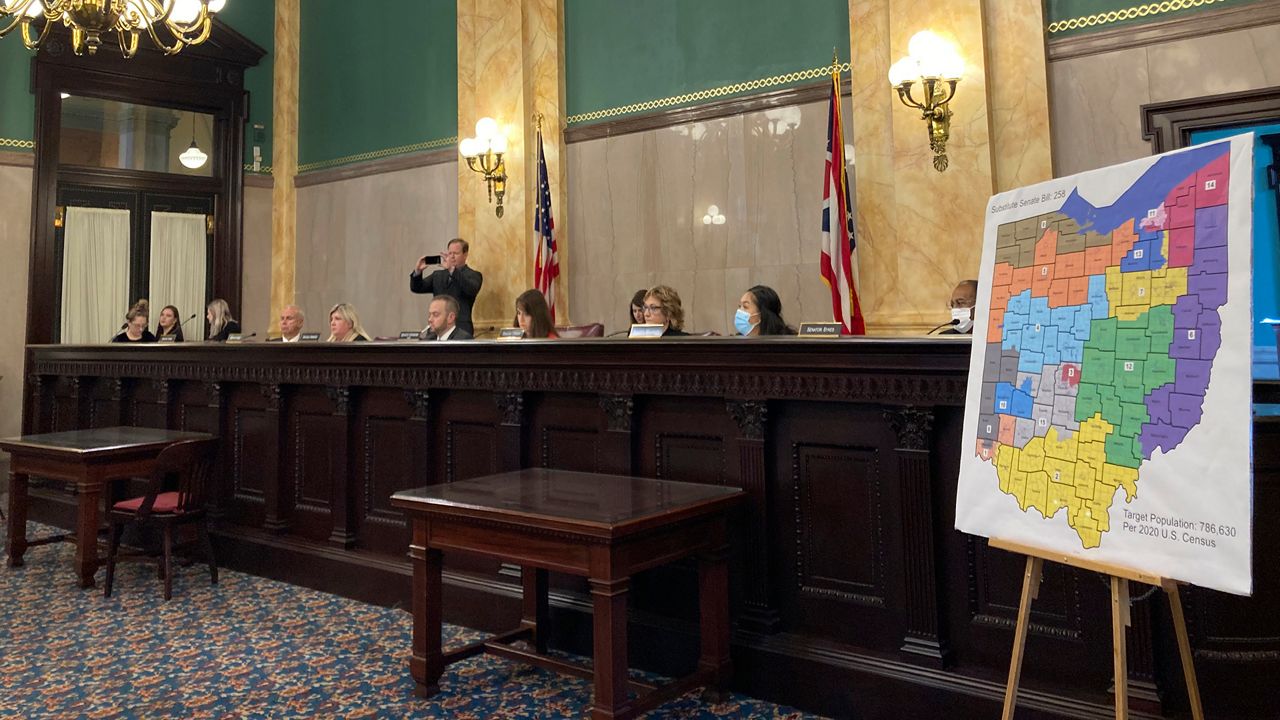 COLUMBUS, Ohio (AP) — Advocacy groups fighting Ohio's political maps in court formally objected Thursday to the latest round of House districts, which they argue once again were unfairly drawn to favor Republicans.
Proposed legislative districts created by the GOP-led Ohio Redistricting Commission have previously been declared unconstitutional five times. But the committee approved Ohio's latest Senate and House maps in a unanimous, bipartisan vote. At the time, the two Democrats on the seven-member committee described their support less as a win and more as a necessary compromise.
The Ohio Organizing Collaborative, a coalition of labor, faith and grassroots community groups, is already suing the state over redistricting.
The group's lawyers told the state Supreme Court on Thursday that the partisan breakdown of the latest maps is "virtually identical" to the maps that prompted their lawsuit in the first place. They argued that the lack of equitable representation would harm and disenfranchise Ohio's communities of color.
The parties have "no choice" but to continue their challenge to the new maps, said Jurig Rudensky, senior counsel for the Process of Democracy Program at New York University School of Law's Brennan Center for Justice, which represents the petitioners.
"Leaving these maps in place would be a collapse of the rule of law and render meaningless the Ohio Constitution's guarantee of fair representation," Rudensky said in a statement. "Ohio's politicians have proven that they cannot be trusted to draw district lines fairly. The only question is whether, under the current process, the court will continue to provide checks against blatant abuses."
The state Supreme Court was reconstituted in January, after Republican Chief Justice Maureen O'Connor resigned over age limits. O'Connor cast the deciding swing vote in all redistricting cases, siding with the court's three Democrats against her three Republican colleagues.
Republican Gov. Mike DeWine appointed Republican Joe Deters, a former state treasurer and Hamilton County prosecutor, to fill her vacancy.
Republican Senate President Matt Hoffman quickly rebuked advocacy groups' rejection of the maps.
"It is another desperate power grab by Washington, D.C., special interests that have nothing to do with holding the people of Ohio and the operation hostage," he said in a text statement. Hoffman stressed that the process resulted in a 7-0 bipartisan vote this time.
Thursday's objections come as Ohioans prepare to see a constitutional amendment in the 2024 election that would reform the current redistricting process.
(tags for translation) Dayton