Authorities in Iceland warn of a "high possibility" of a volcanic eruption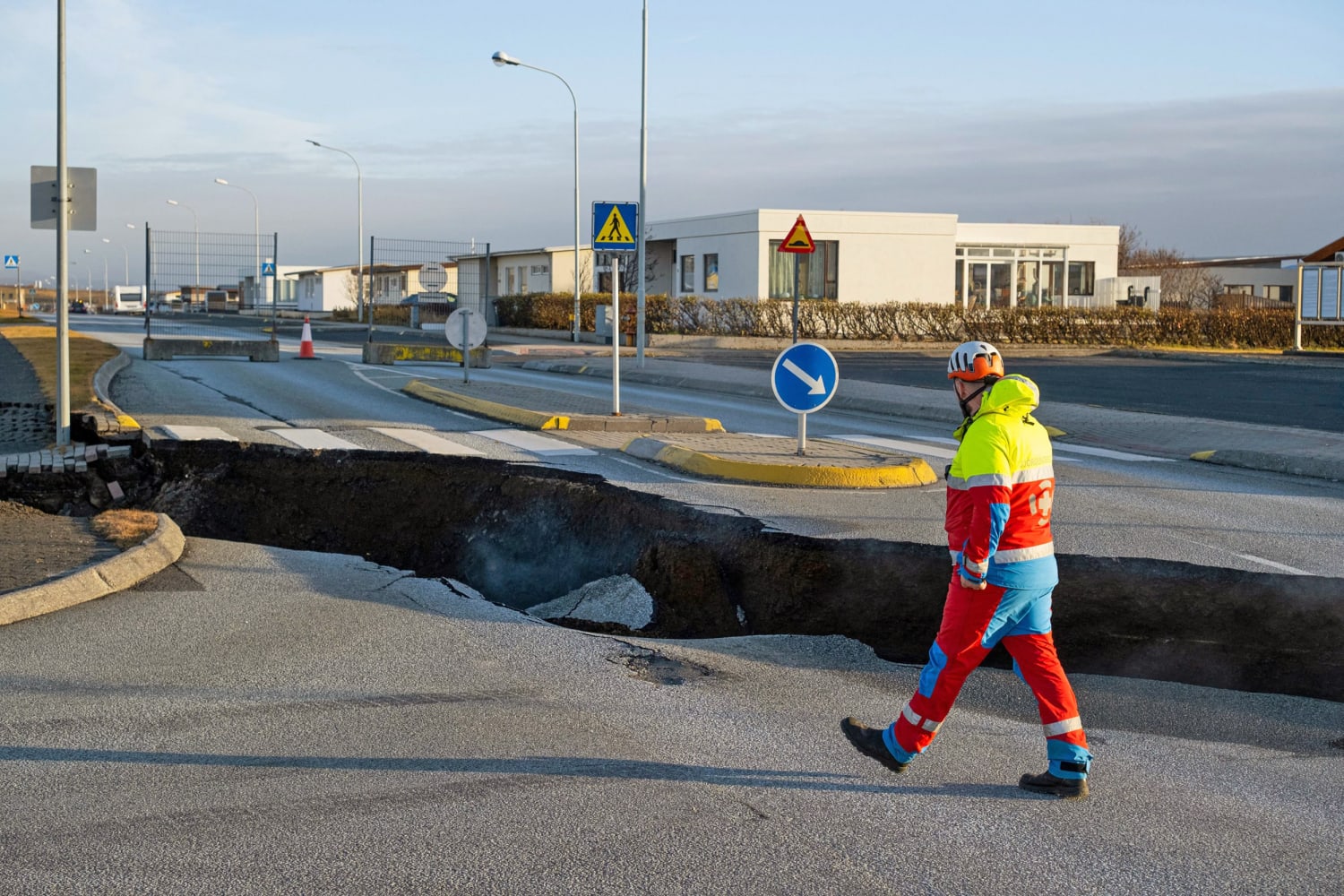 Earthquakes continue to hit southwest Iceland, with officials warning of a "high possibility" of a volcanic eruption in the coming days.
Residents of the country's Reykjanes Peninsula have been on high alert for weeks, and the entire coastal town of Grindavik was evacuated in response to the threat.
In recent days, between 1,500 and 1,800 earthquakes per day have been recorded in the area, according to the Icelandic Meteorological Office (IMO).
Extreme spikes in seismic activity can be linked to the movement of underground magma, or molten rock. As such, earthquake swarms may herald volcanic eruptions, but it remains difficult for scientists to make accurate predictions of such events.
The Icelandic Meteorological Office has been closely monitoring the volcanic roar beneath the Reykjanes Peninsula, including a large 9-mile-long magma chamber formation that spirals from Kalvilsichi southwest out to sea, off the coast of Grindavik.
Swarms of earthquakes have been centered around the underground magma tunnel, but it is not yet clear where the magma will rise from the Earth's crust and reach the surface.
All 3,400 residents of the town of Grindavík were ordered to evacuate the area on 10 November. Local officials said that evacuations will remain in place until seismic activity in the area subsides.
The Icelandic Civil Protection Agency has arranged in recent days to allow evacuated residents to return to their homes for short periods of time to collect basic necessities.
The Icelandic Meteorological Office said on Monday that more than 700 earthquakes were recorded in the region that day. On Tuesday, that number dropped significantly, with officials saying 165 earthquakes had been detected since midnight. The agency added that this decrease may be due to bad weather conditions passing over the country, which could hinder the ability of seismographs to detect the smallest earthquakes.
"Given the weather forecast for the next two days, which indicates rainfall and strong winds, the sensitivity of earthquake detection and real-time GPS monitoring by IMO is expected to be affected," the agency said in a statement.
So far, operations at Keflavik Airport have not been disrupted, but the country's Civil Protection Agency said the possibility of air traffic disruption due to the volcanic eruption "cannot be completely ruled out."