Cannabis dispensaries discouraged by court order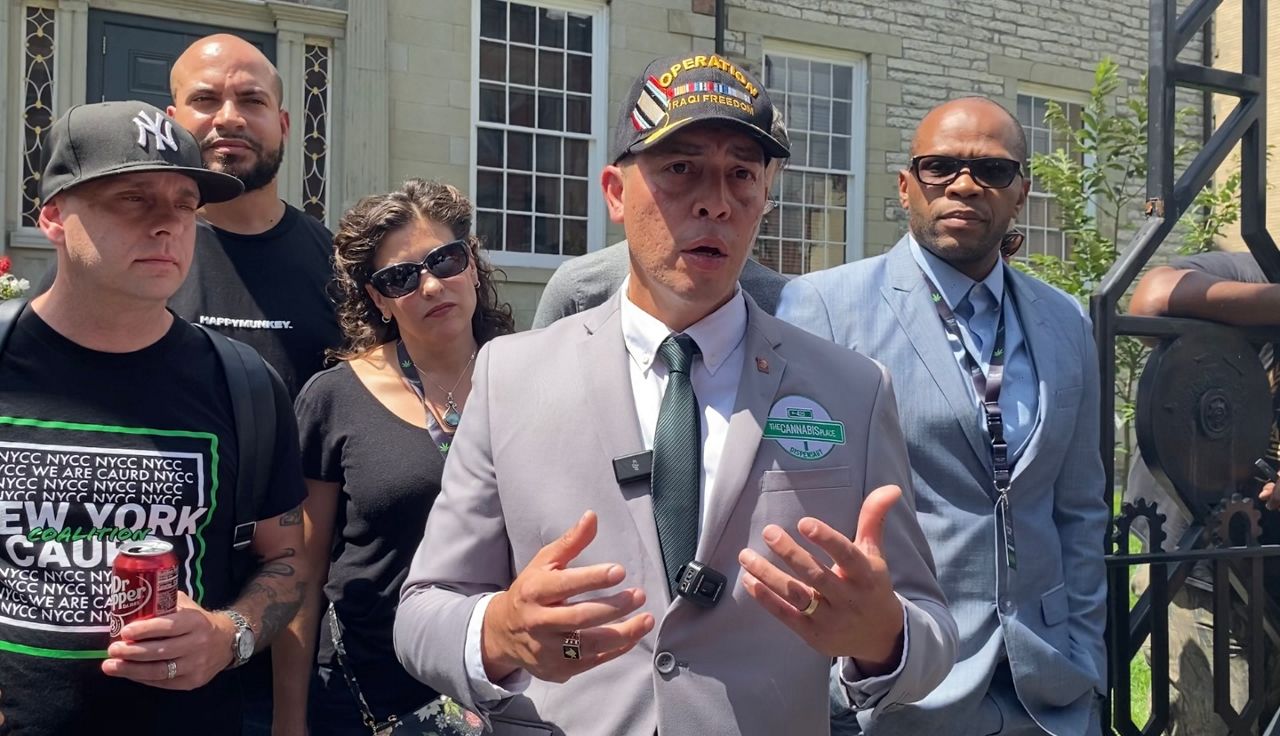 It may take at least another two weeks before a number of cannabis dispensaries find out whether or not they can open for business in New York.
Osbert Orduña, founder of New York dispensary The Cannabis Place, says the current situation is costing him dearly. He was supposed to open his store next month, but now he feels that his future and savings are hanging by a thread; He invested about $1 million trying to start his own business.
"We have brothers and sisters right now who are supposed to open next week," Orduña said. "They can't do it. The irreparable damage is real. It's immediate. It's happening now."
Inside the courtroom, four veterans argued that their applications for cannabis licenses were not properly processed, according to state law. Veterans are one of the groups with a higher priority when state regulators consider granting a cannabis license. But given a higher priority than vets in the state's Office of Cannabis Management, or OCM, he is someone with a prior marijuana conviction in New York. All of these veterans have clean records.
OCM is the government agency charged with granting licences. In court, an assistant attorney general, on behalf of OCM, said state lawmakers had only issued guidelines for conditional licenses, leaving it to OCM to finalize how licenses would be granted. The judge did not issue a ruling but said the two sides need to work together so no one is harmed by this licensing process.
"We're working-class people, mom-and-pop businesses. Cannabis is on Main Street and we need your help until the judge realizes this restraining order is killing us," Orduña said.
In a statement, Hal McCabe, interim executive director of the New York Cannabis Association, said he was disappointed with today's court actions and that "this injunction continues to threaten tens of thousands of jobs, thousands of businesses, and the entire industry as a whole."
Spectrum News 1 She did not receive comment from OCM or the attorneys for the veterans who filed the lawsuit. Orduña said he feels he and others who want to enter an industry valued at more than $4 billion are not receiving fair treatment.
"It's really them and their interests against the fully licensed marijuana market in New York State," he said, referring to commercial cannabis companies. "It's that simple. It's really a David and Goliath moment right now."
Both sides are scheduled to return to court on August 25.
(tags translatable) hudson valley