Clear skies return to these parts of the Bay Area today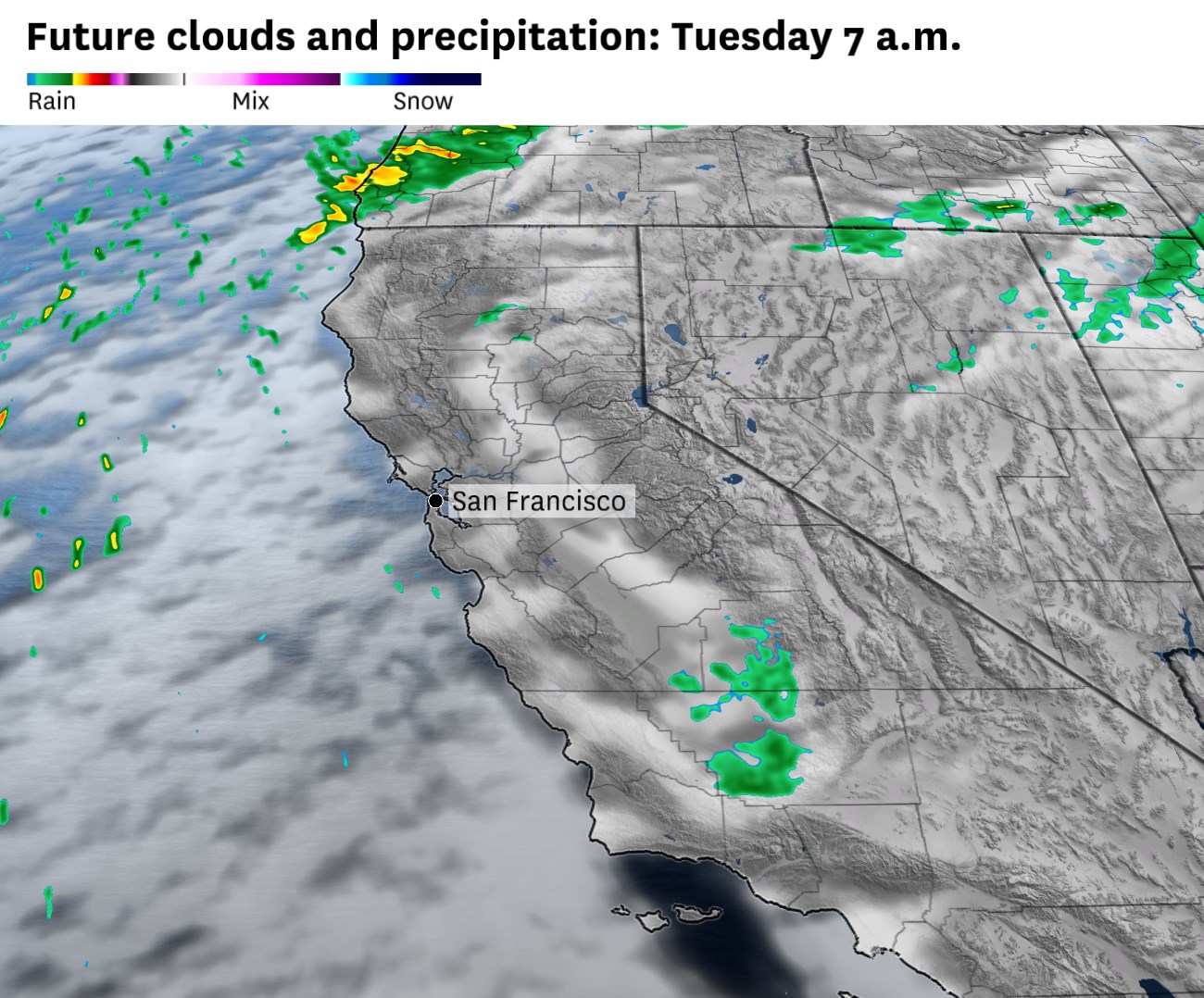 Drier weather is expected to return to the Bay Area after a rainy Monday. Pockets of rain are expected to taper off Tuesday morning and rain chances will be unpredictable until at least Thursday.
No additional rain is expected Tuesday afternoon, but there will still be enough moisture and instability in the atmosphere for clouds to form over the hills of the Bay Area. Known as cumulonimbus in fair weather, these clouds look like floating cotton candy. Fair weather cumulonimbus clumps are likely to form over the North Bay Mountains and East Bay Hills during the afternoon.