Cold nights bring the chance of frost to these Bay Area cities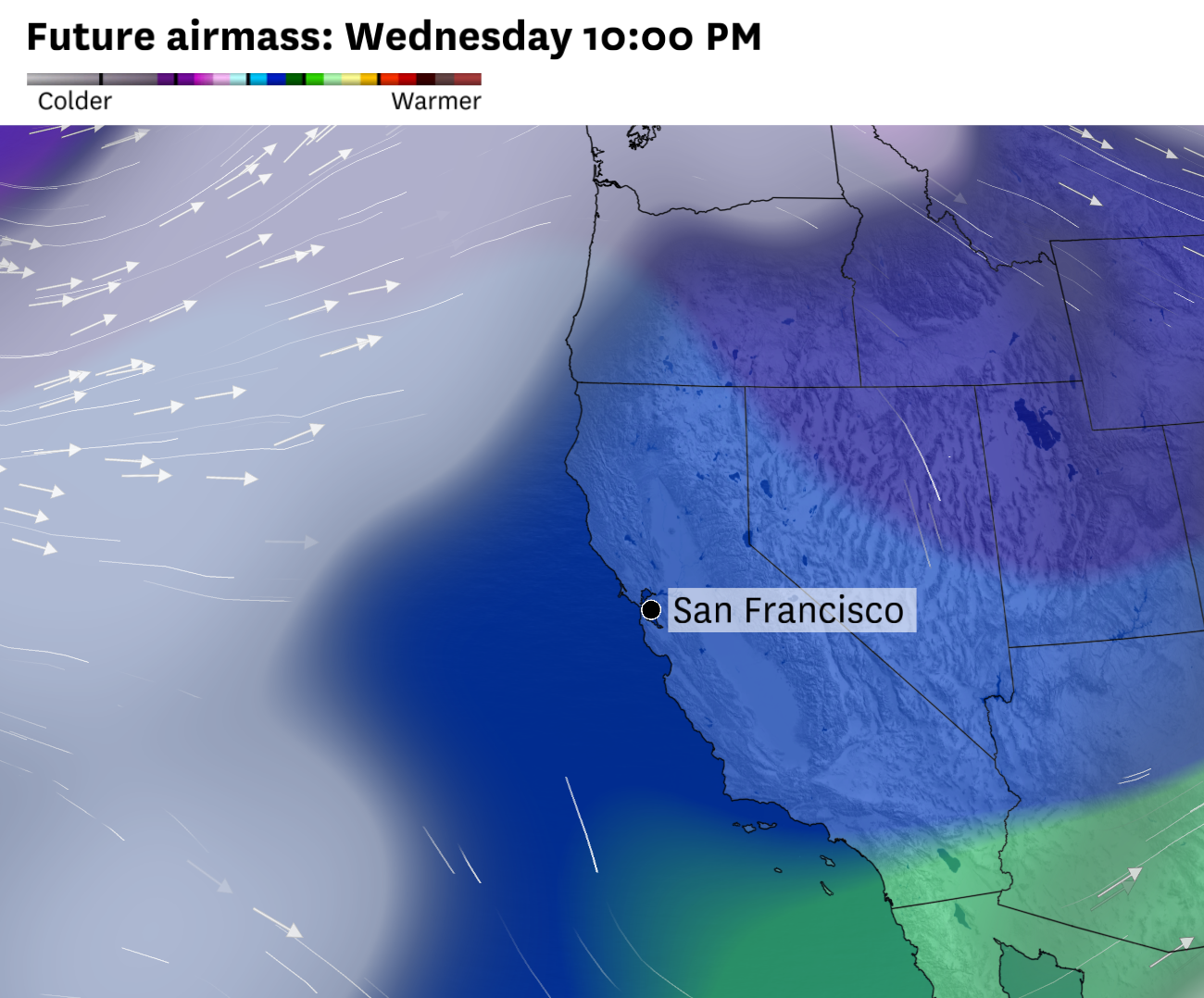 Cold, dry weather returns to California on Wednesday, and is set to bring a chance of freezing temperatures and sleet to parts of the Bay Area.
High pressure will build over Northern California on Wednesday, removing mild and humid air from earlier in the week. Sunny and dry weather during the day will allow afternoon temperatures to rise into the mid to upper 60s across the Bay Area, with temperatures likely in the low 70s inland. But temperatures will drop after sunset.