DC and DC Evening Briefing: November 15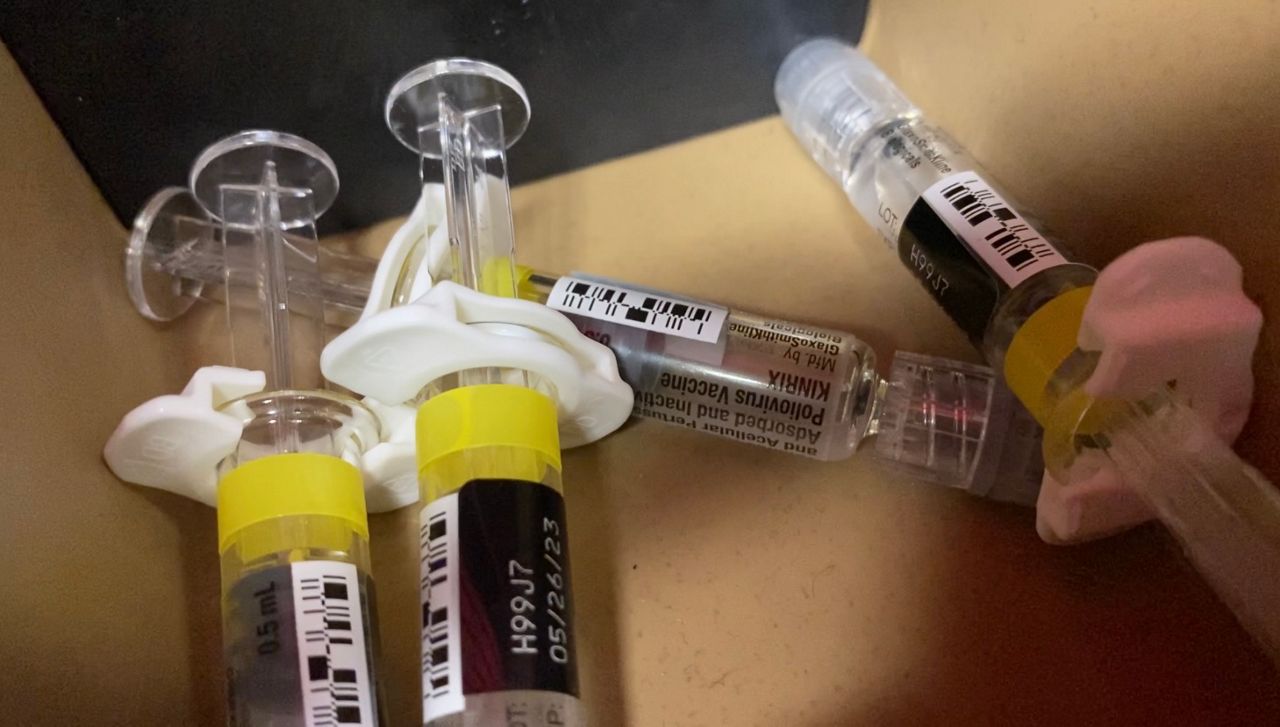 Good evening, Capital Region and Hudson Valley. We're wrapping up your day with some of the top stories you need to know and your weather forecast.
Your weather chart
It will be mostly clear and cool at night, with lows in the upper 20s to lower 30s. Thursday's weather will turn sunny and pleasant with highs in the 50s to near 60 degrees.
Tomorrow's forecast
Capital area hourly forecast
|

Hudson Valley hourly forecast
Big stories today
1. Amtrak restores NYC-to-Croton-Harmon service Thursday
Amtrak announced Wednesday that it will restore service between New York City and Croton-Harmon on Thursday after a suspension that has bothered passengers for several days, but travelers can expect "minor delays" along the Empire Line through Saturday, Amtrak announced Wednesday.
2. New York Department of Health: Pharmacists can administer the RSV vaccine to at-risk individuals
The New York State Department of Health issued a standing order Wednesday allowing pharmacists to administer the respiratory syncytial virus (RSV) vaccine to those over 60 and pregnant women without a separate prescription from their doctor, Health Department Commissioner Dr. James McDonald said.
3. Albany Police Chief Responds to Stuart Stores Over Public Safety Claims
Albany Police Chief Eric Hawkins on Wednesday responded to claims by Stewart's Stores that it was closing its store at Manning Boulevard and Central Avenue due to growing public safety concerns.
4. Counties concerned with a shortage of snowplow drivers for the winter
If snow conditions worsen and Gov. Kathy Hochul declares a state of emergency, the state Department of Transportation has the ability to send plow drivers to assist municipalities. Some provinces also offer commercial driver's license training grants as an incentive to applicants.
5. Trump files mistrial in New York civil fraud case

Lawyers for former President Donald Trump filed a motion Wednesday seeking a mistrial in his New York civil business fraud case, claiming the judge in the trial was biased against him.
6. Poll says support for Israel in the United States is waning
A new poll shows that support for Israel in its conflict with Hamas is waning in the United States. Only 32% of respondents to a Reuters/Ipsos poll conducted earlier this week said the United States should support Israel. One month earlier, 41% of participants agreed with the same statement.
Your notes for Thursday
Comedian Lewis Black takes the stage at Troy Savings Bank Music Hall, 7:30 p.m
Hey Mark: Actor/writer/director Greg Sestero is the guest screening of the upcoming 2002 film "The Room" at Proctors, at 7 p.m.
Schenectady Civic Players perform Neil Simon's "Act Two," 12 S. Church St., Schenectady, 7:30 p.m.
(tags for translation) Hudson Valley