Dining at Dragonfly helps beat the summer heat
It was over 100 degrees in Dallas when my husband and I escaped to the stylish Hotel Zaza for a fun lunch at Dragonfly. It's been a long time since we've been to Dragonfly, so it was great to find that they still serve delicious food, and still treat diners – even at lunchtime – like royalty.
Long time server Juan welcomed us to the restaurant, and we immediately felt at home. Juan has been welcoming us and many others to Dragonfly for 19 years. Before that, he was a familiar face at the Mansion at Turtle Creek, and remains a gracious and knowledgeable host.
Dragonfly at Hotel Zaza Dallas
Dragonfly at the Hotel Zaza in Dallas is known to be one of the best restaurants in the Uptown area, even with a lot of competition. Additionally, the cheerfully decorated boutique hotel provides the perfect oasis for heat-stricken locals as well as travelers; A real blessing during summer days in the city.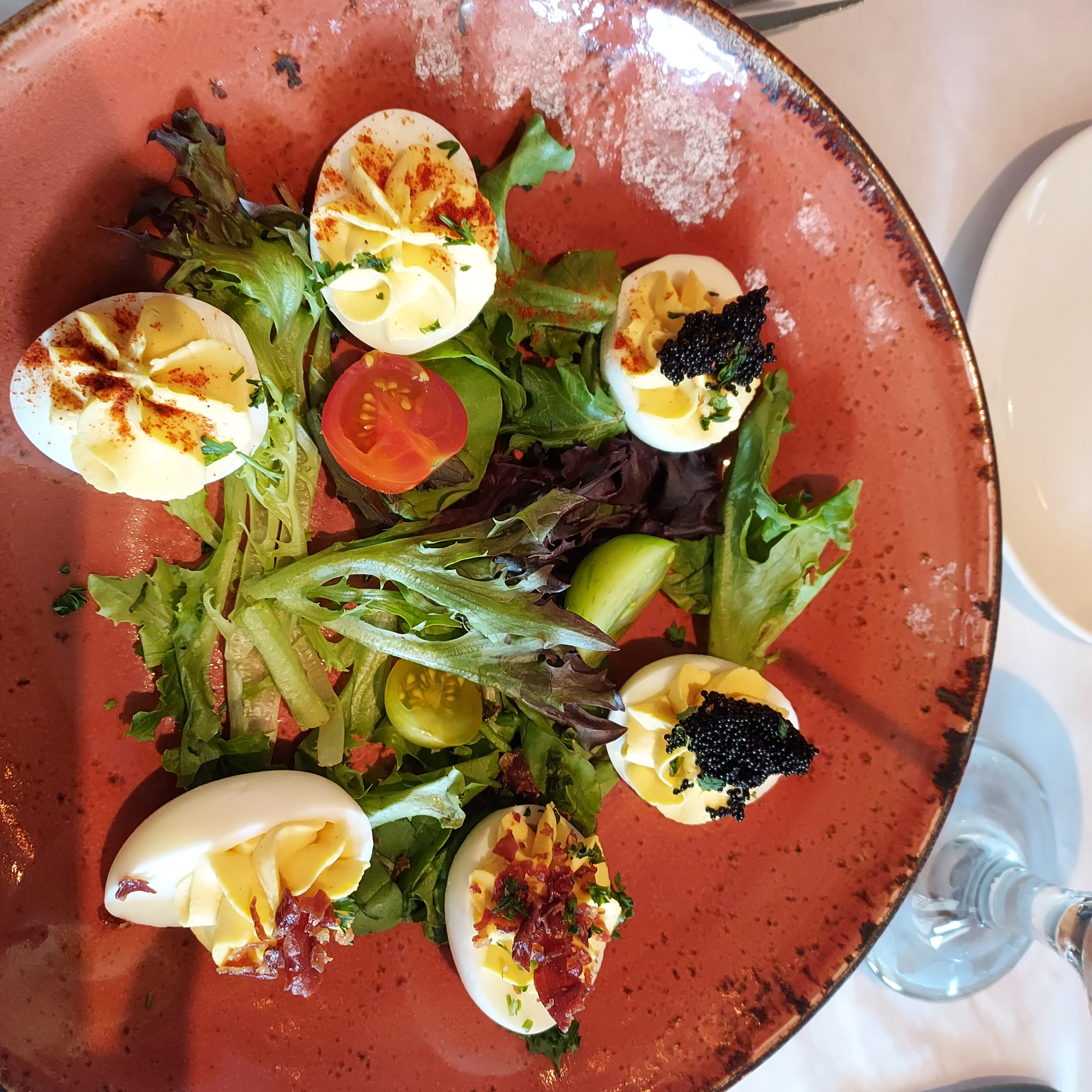 The lunch menu at Dragonfly is quite extensive, so we were grateful to have Juan's help deciding what to order. For an appetizer, I ordered the Deviled Egg Trio (topped with prosciutto and caviar, $14). My husband ordered the lamb lollipops (topped with pistachio pesto, mint, feta, infused honey drizzle, and crushed pistachios for $24). They were both so delicious and rich, we ended up taking half of them home for a light evening meal.
Other appetizers that caught my eye include Volcano Salt Garlic Fries with Goat Cheese Ranch ($11); and crispy Brussels sprouts (lemon ranch/parmesan/goat cheese $14). next time!
Shrimp and corn bisque
We were eager to try the Shrimp and Corn Soup (fresh corn, Gulf shrimp, and bell pepper mix), and Juan suggested serving the soup first. This soup was so good, I could happily order it every day. Each bowl contained a lot more shrimp than expected and could easily have been a meal in itself.
For his appetizer, my husband ordered the crispy butter chicken breast with refried green beans, whipped potatoes, and a pickled honey drizzle ($24). Of course, as a true Texan, he also requested a bowl of cream broth, which the chef gladly sent over. The customer is always right at Dragonfly.
After all that rich food, I opted to try something healthy by ordering the Superfoods Bowl (tri-colored quinoa, sliced ​​avocado, roasted sweet potato, sliced ​​jalapeno, and radish sprouts with lemon tahini dressing, $18). This colorful bowl of healthy foods tasted as good as it looked, with the added bonus of being good for me.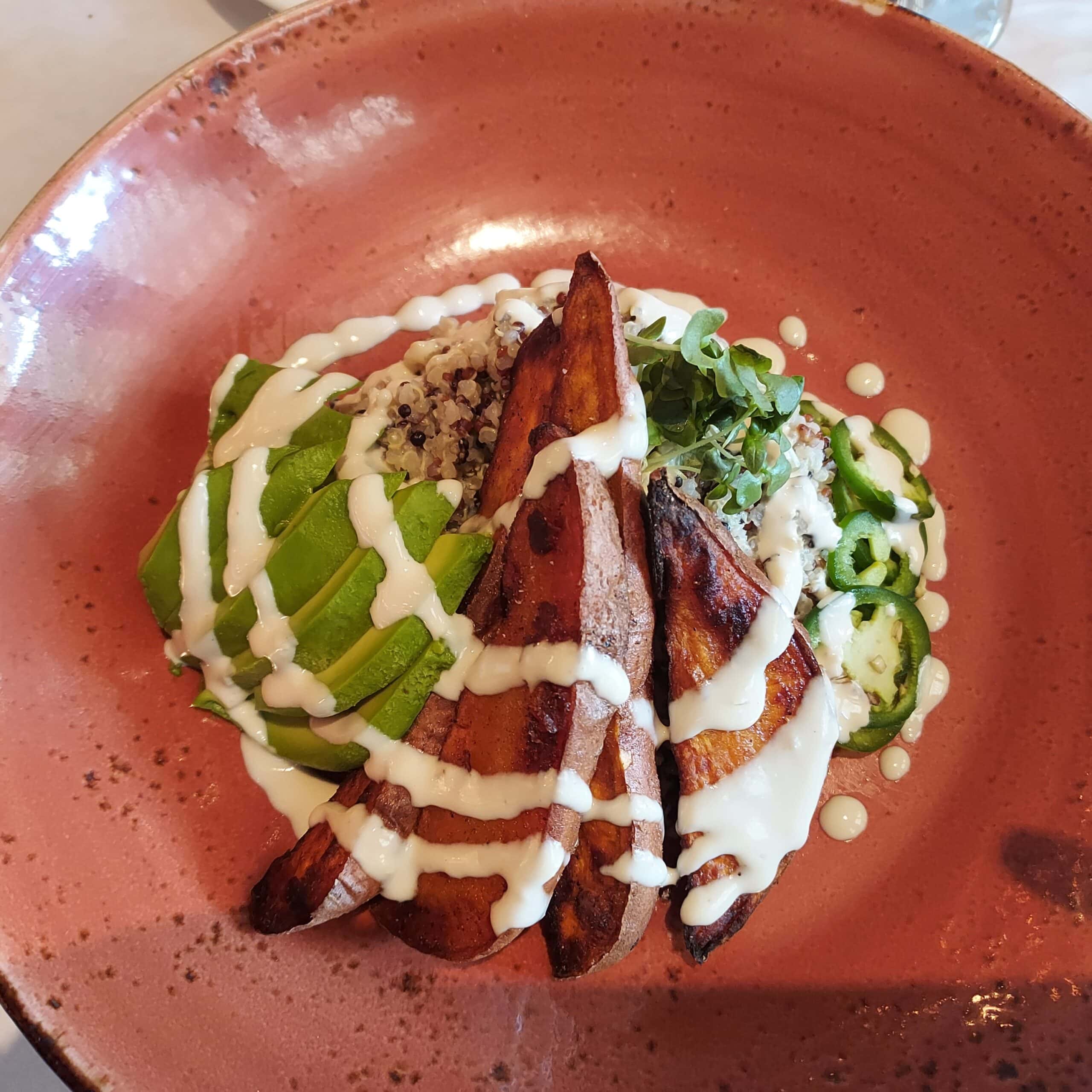 Dragonfly lunch
We definitely won't wait long to return to Dragonfly, as it is still one of the best places for breakfast, lunch or dinner in the area. According to Juan, the Sunday brunch is a fun event not to be missed and we look forward to experiencing it soon.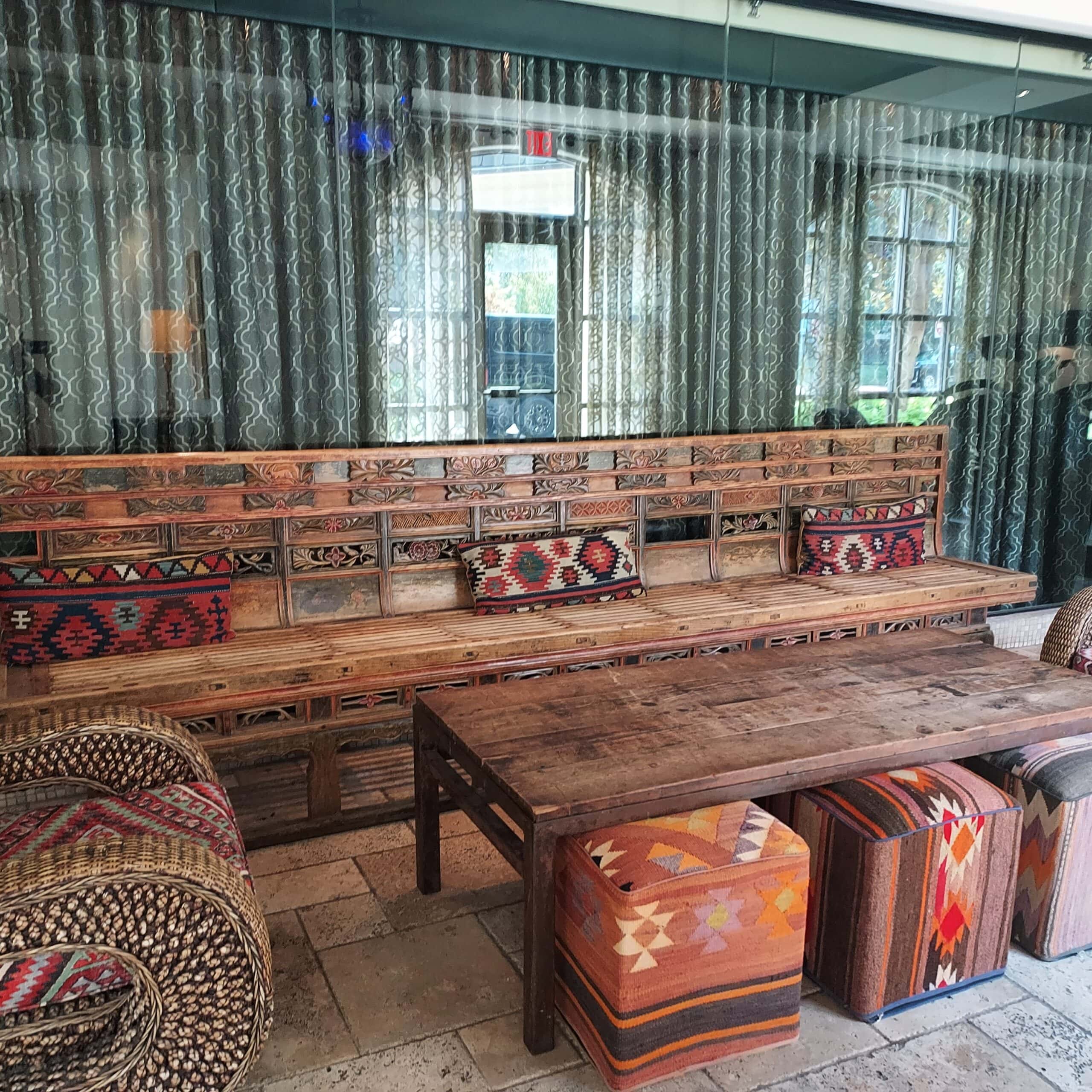 Hospitality industry veteran Alex Aland serves as General Manager of Hotel Zaza Dallas, while Samara serves as Restaurant Manager. Hotel Zaza Dallas is located at 2332 Leonard Street in the bustling Uptown area with many restaurants and other clubs within walking distance. But the food, service and atmosphere at Dragonfly may be hard to beat anywhere else.