Excessive heat advisories extend across 4 states as summer continues to have a dangerous start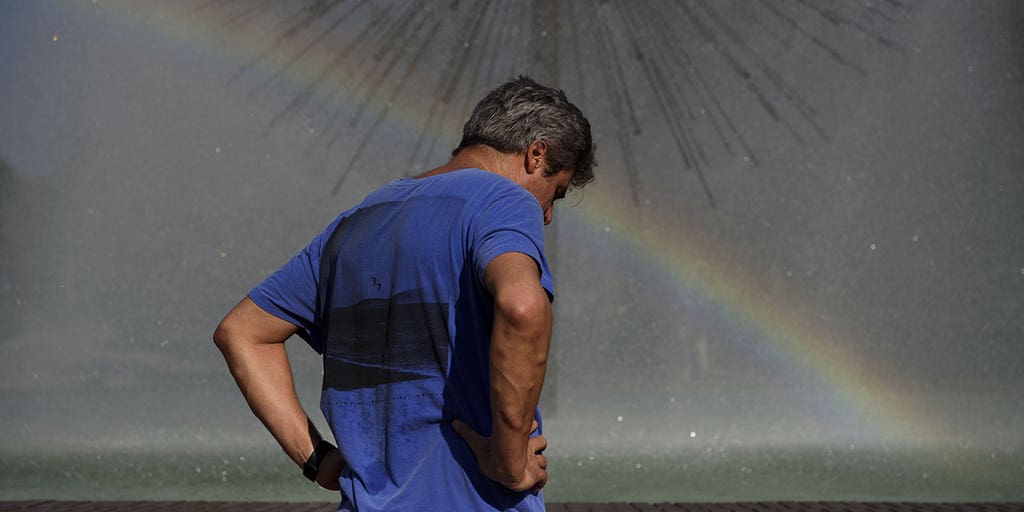 Nearly 11 million people in four states are under extreme heat advisories, as a dangerous heat wave more than a week old is expected to expand this week and forecasts indicate the hot weather will last until at least the Fourth of July.
The historic heat wave sent temperatures in Texas soaring to 100 and 110 degrees for several days, with dozens of record highs set through the week and into the weekend, the FOX Forecast Center said.
Some cities saw their highest temperature on record over the past few days, such as San Angelo, which reached 114 degrees on Tuesday and Wednesday, surpassing its all-time record high by three degrees. The temperature in Rio Grande Village, Texas, reached 118 degrees on Tuesday, approaching the highest temperature ever recorded in the entire state. The temperature was only two degrees lower than the state's temperature record set in 1994.
More records could be broken on Sunday.
Extreme heat warnings remain in effect for West and South Texas. Warnings returned Sunday for Southeast Texas, including the Houston metro area.
Meanwhile, heat warnings cover millions more across Texas, New Mexico, Oklahoma, Louisiana, Arkansas, Mississippi, Tennessee and Missouri. An excessive heat warning has been issued for southeastern Arizona. In all, more than 40 million people are now under heat warnings across the southern United States.
Alerts have been expanded to include more Americans as computer models suggest the high-pressure area responsible for the sizzling summer will grow during the last week of June, bringing extreme heat to parts of the country that have not yet been spared.
7 facts about heat waves
The extreme heat is likely to continue into July
The FOX Forecast Center is tracking long-range forecast models that indicate the overall pattern leading to this extreme heat will continue into early July. What makes this especially dangerous is the number of days in a row where heat indexes are near 100 degrees or higher.
As the heat wave continues, the risk of heat-related illness, including heat exhaustion and heat stroke, becomes more likely. Without taking a break from the heat, the body will not have enough time to recover.
Drink plenty of water, and avoid drinks containing caffeine or alcohol. Officials also asked people to limit their time outdoors and take frequent breaks in air-conditioned spaces or in the shade if they have to be outside. Experts encourage people to wear lightweight, light-colored clothing.
How to watch Fox Weather