Extreme heat continues with 25 million in Texas and Oklahoma under extreme heat warnings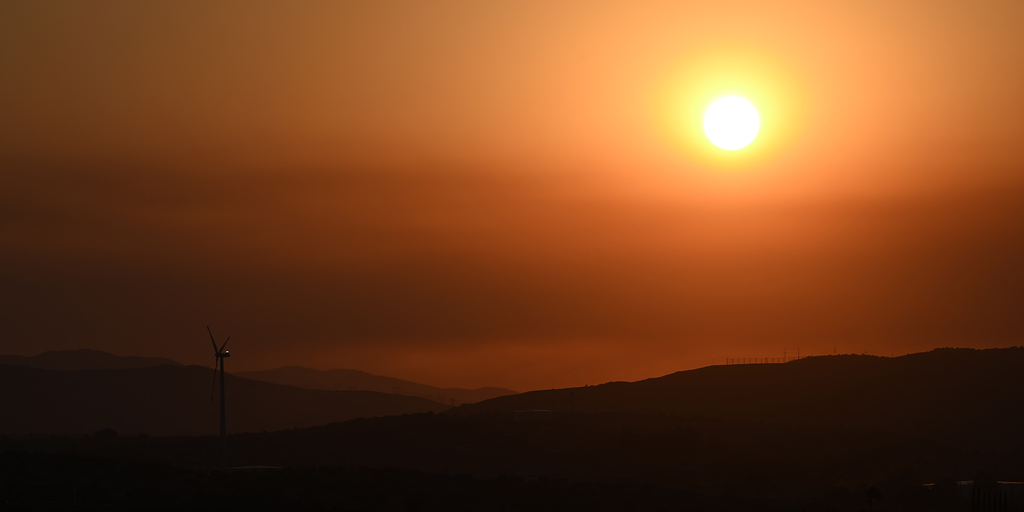 The scorching temperatures that have scorched millions of Americans will continue unabated across Texas and parts of the South through at least midweek.
Temperatures across the Lone Star State have soared into the triple digits since last week, and the "like" temperatures made it seem even worse as they rose to nearly 120 degrees in some areas.
These extreme temperatures have also spread to places like Louisiana and Mississippi, where officials are warning residents to take proper precautions to not develop heat-related illnesses such as heat stroke and heat exhaustion.
Heat kills more Americans than floods, hurricanes, tornadoes, or lightning
Millions remain under heat warnings
More than 37 million people from Oklahoma and Texas in the southern Plains to Louisiana and Mississippi along the Gulf Coast remain under heat advisories through at least Tuesday evening.
Extreme heat warnings were issued for more than 25 million people from Dallas to Houston, Austin, San Antonio and Corpus Christi in Texas. Cities like Lawton, Duncan and Durant in Oklahoma are also under extreme heat warnings.
Budget-friendly ways to stay cool during heatwaves
The heat will continue until mid-week
Triple-digit temperatures will remain intact in parts of Texas through at least Thursday, and humidity will exacerbate conditions, with temperatures ranging from around 110 degrees to nearly 120 degrees.
Dallas will feel like 115 degrees on Tuesday, while Houston's heat index will reach 112 and Laredo's heat index will rise to 117 by Thursday.
Shreveport, Louisiana, should have temperatures in the low to mid 90s through Thursday, with New Orleans seeing high temperatures in the upper 80s to low 90s. Jackson, Mississippi, will see similar temperatures. The maximum temperature expected Tuesday is 91 degrees and will drop into the upper 80s by Thursday.
7 facts about heat waves
But temperatures should finally cool off at least a little by Thursday, when Dallas, Austin and Houston will start to see temperatures drop into the upper 90s.
The heat index in Dallas is expected to drop to 100 by Thursday, while Houston will "cool" to 106 degrees.
Shreveport will feel like 106 on Tuesday and around 100 on Wednesday. By Thursday, it will be a little cooler at 96 degrees.
How does this compare to the hottest summer on record?
While Texas is breaking some daily heat records, the state has a long way to go to break seasonal heat records. Waco, Dallas, Houston, Austin, and San Antonio had their warmest summers on record in 2011.
Both Waco and Austin reached at least 100 degrees for 90 days during the summer of 2011. The year was also extremely dry, and Austin suffered the Bastrop Fires, the most destructive wildfires in state history, according to the FOX Weather Center.
The heat could potentially become fatal
When the combination of high temperatures and high humidity is expected to create dangerous conditions that can cause heat-related illness, the National Weather Service issues various alerts to get the word out to the public.
when Overheat warning or heat warning That being said, it's important to take common-sense actions, such as staying hydrated and avoiding long periods outdoors.
Florida mom fights for change after toddler dies in car
It's also important to avoid leaving any people or pets in cars that turn into instant ovens when the air conditioning is turned off.
Serious injury and even death can occur to people and animals inside a vehicle on a hot day.
Always "look before you lock" for Make sure no children or pets are left inside the car. The temperatures inside a locked car with the windows open can be deadly.
If you see a child alone in a car, don't worry about getting involved in someone else's business — protecting children is everyone's responsibility, the National Highway Traffic Safety Administration said. Good Samaritan laws also provide legal protection for those who provide assistance in emergency situations.
"Anytime you see a child alone in a car, you should immediately call 911," said Amber Rollins, director of child and car safety. "You don't know how long that kid has been there or how long he's going to stay there."
This is important, especially in high temperatures, where minutes can be the difference between life and death or severe brain damage for a young child.
Texas expects record energy demand
Cooling centers have opened throughout Harris County, Texas — home to Houston — and the Electric Reliability Council of Texas (ERCOT). Weather watch issued Which came into effect last Thursday due to the expected heat. The advice continues until Wednesday.
"ERCOT issued its first weather watch to let Texans know that we expect increased demand due to higher temperatures expected this week and into next week," Pablo Vegas, ERCOT's president and CEO, said in a statement last week. "Grid conditions are normal when we issue a weather watch. ERCOT continues to monitor conditions closely and will deploy all available tools to manage the grid and will continue a reliability-first approach to operations, always prioritizing grid reliability."
It is expected to be a very busy time for the power grid.
An error occurred while retrieving the Tweet. It may have been deleted.
Due to expected excess energy consumption on Tuesday, ERCOT has issued a voluntary conservation notice from 4pm to 8pm CDT. During the voluntary notice, Texans were asked to voluntarily reduce their electricity use if it was safe to do so.
ERCOT said its 6-day supply and demand dashboard showed the potential for setting a new record for all-time peak demand last week. ERCOT says there is enough capacity to meet expected energy demand.
Last year, ERCOT said it set 11 new records for peak demand, surpassing 80 gigawatts of power for the first time. The current record of 80,148 megawatts was set on July 20, 2022, the agency says.