Friday rain forecast pushes MLK-Episcopal to Thursday | High school sports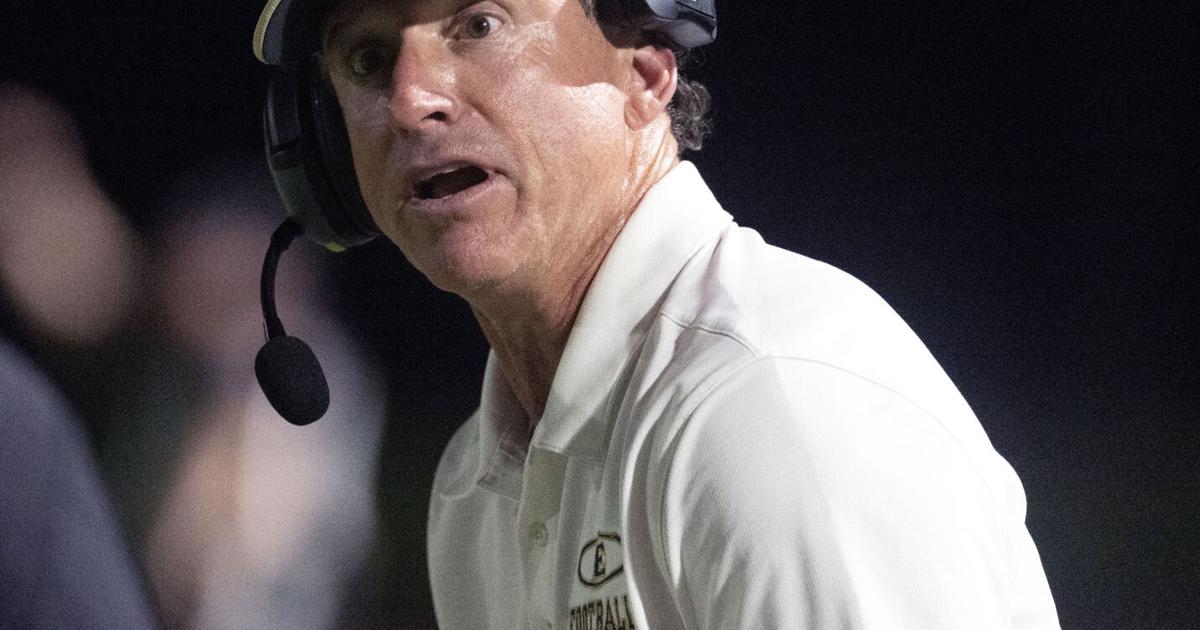 You can never know until you ask.
That's the story behind Episcopal's first-round playoff game with ML King Charter on Thursday night.
"I was looking at the weather forecast for later in the week and saw there was a higher chance of rain," Episcopal coach Travis Bourgeois said. "And I knew MLK had a tough game against Country Day last week that they had to win to get to the playoffs.
"When I called, I wasn't sure they would consider it. I asked the coach: 'Would you like to play on a dry court?' and he said yes."
So, the 11th-seeded Knights (8-2) will have the only high school football game in town at 7 p.m. Thursday. MLK (4-6) is the No. 22 seed in Select Class III in the LHSAA.
12 games will be played in the Baton Rouge area on Friday night. The top eight seeds in the LHSAA's four select brackets and the top four seeds in non-select brackets receive an opening round this week.
Fifth-seeded St. Amant (9-1) and No. 6 Zachary (8-1) top the list of teams scheduled to host games Friday night.
The Gators host No. 28 Ouachita (3-7) in an undetermined Division I game at The Pit/St. Amant Middle School, while ZHS hosts No. 27 Barbee (6-4).
Qualifying schedule BR
Matches start at 7pm unless otherwise noted.
He chooses
section One
No. 21 Woodlawn-BR (3-7) at No. 12 Huntington (7-3)
No. 22 St. Augustine (3-7) at No. 11 McKinley (7-3)
Second section
No. 17 Istrouma (5-5) at No. 16 Northside (4-6)
no. 21 Belair (3-7) at no. 12 Christian Bible (6-4)
No. 23 Woodlawn Prep (4-6) vs. No. 10 Madison Prep (7-3) at Memorial Stadium
Section Three
No. 23 Jefferson Rays (4-6) at No. 10 Parkview Baptist (8-2)
Section Four
No. 24 Special Central (3-7) at No. 9 Ascension Catholics (8-2)
No. 21 Cedar Creek (4-5) at No. 12 PC Catholic (7-3)
No. 18 St. John's (5-5) at No. 15 Hanson Memorial (7-3)
Indeterminacy
section One
No. 24 Benton (5-5) at No. 9 Walker (8-2)
No. 28 Ouachita Parish (3-7) at No. 5 Amant Street (9-1)
No. 27 Barbee (6-4) at No. 6 Zachary (8-1)
No. 26 South Lafourche (5-4) at No. 7 Dutchtown (8-1)
No. 18 Central-BR (7-3) at No. 15 East St. John's (7-3)
Second section
No. 24 Albany (5-5) at No. 9 Blacksmith (8-2)
No. 28 Minden (3-7) at No. 5 West Feliciana (8-2)
No. 27 Brusley (3-6-1) at No. 6 Wusman (8-2)
Section Three
No. 25 Donaldsonville (3-6) at No. 8 Amity (5-4)
No. 20 Port Allen (5-4-1) at No. 13 St. Helena (5-3)
No. 27 Springfield (4-6) at No. 6 Many (7-2)
Section Four
No. 24 Varnado (3-7) at No. 9 White Castle (7-2)
No. 21 Elton (6-3) at No. 12 East Feliciana (5-5)