Front row with Mark Nelke: Coeur d'Alene vs. Highland: Lots of respect and lots of competition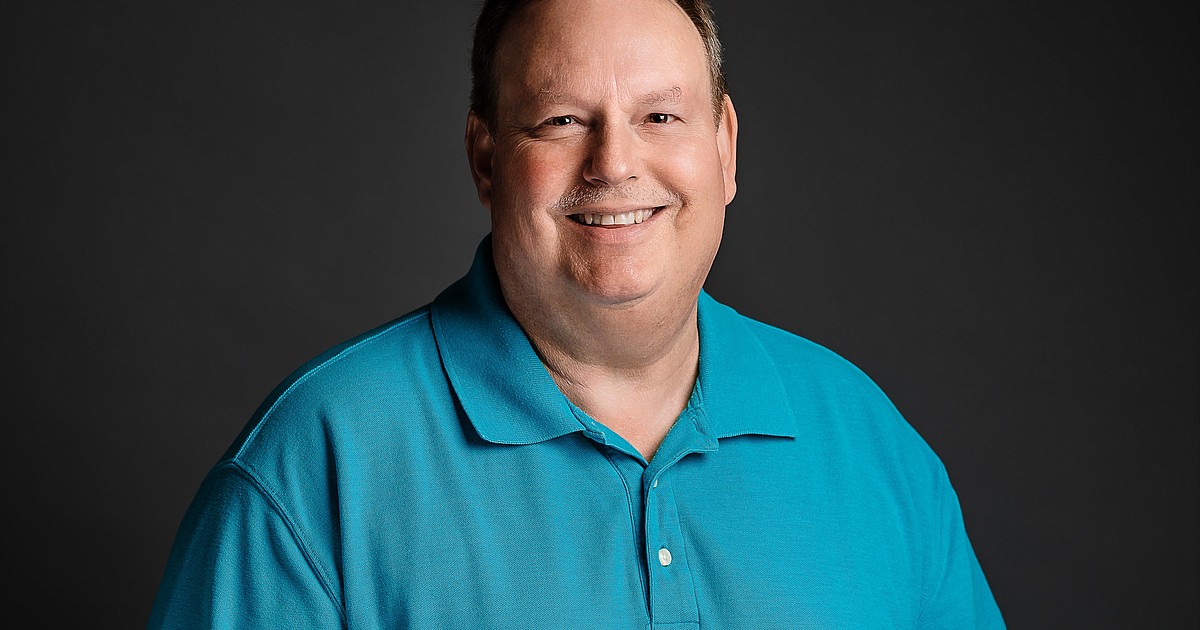 The two football teams with the most state championships in the state's largest classification will clash Saturday at Holt Arena in Pocatello in the 5A state title game.
Coeur d'Alene vs. Highlands.
Highland, in its 21st state title game since 1984, has 11 state titles, most recently in 2017.
Coeur d'Alene, in its 11th state appearance since 1982, with five state championships, most recently in 2013.
"Obviously we have a long tradition of respectful competition with Highland," said Sean Amos, in his 27th season as Coeur d'Alene coach. "When we started a long time ago, Highland was the program we were trying to emulate. We wanted to have a consistent presence in the state, so that was our goal, and Highland was the program that achieved that."
"For me, it's a showdown between two of the best teams in Idaho football history," said Nick Sorrell, in his second year as Highland's coach, but in his 19th season as coach of the Rams football program. "You look at the dynasty that (Amos) created there, last year was kind of a fluke (missing the playoffs)… They've always been there, in the running for a state title. With us it's the same thing. Everyone's focused on Boise Valley, but There are some good forces outside this place.
Coeur d'Alene and Highland met three times in the playoffs in the early 1980s, with the Vikings winning all three games.
In 1987, when Larry Schwenke was coach of Coeur d'Alene, Highland beat the Vikings 27-24 at the Kibby Dome in Moscow.
The two teams did not meet again until 2012.
In the last 12 seasons, the Rams and Vikings have met 10 times — including four times in the playoffs — and each team has won five times.
Even when there was a good chance the teams would see each other in the playoffs, Amos and Highland coach Gino Mariani scheduled regular-season games six times — the rivalry is good, and the respect they have for each other's programs is high.
Coeur d'Alene beat Highland in the 2013 state title game at the Kibbie Dome, and Highland returned the favor in the 2017 championship at Holt Arena.
As for the memories of previous matches between Coeur d'Alene and Highland, Sorel recalls the last title meeting.
"The 2017 title game (Highland, 14-8) was a very special game for me, for us," said Sorrell, who had been Highland's defensive coordinator since 2014, then became head coach when Mariani stepped down after the 2021 season. "That was my second tournament game that I'd been a part of as a true college coordinator. That was a battle. Coeur d'Alene was loaded with Division I talent, with (quarterback Colson) Yankov and (tight end Chase Blakely). They averaged 45 points a game." One game, we held them to eight points (led by future NFL lineman Tommy Togiah), and I think it's going to be like what it's going to be (Saturday).
Amos recalled the 2013 game, where Coeur d'Alene won 31-28. Amos' son Gunnar missed the match after suffering an ankle injury earlier in the qualifiers. Additionally, Sean Amos was undergoing chemotherapy that season.
"It was a whole year," he recalls.
"(Gunnar) lived with Geno when he first moved there (to Idaho State, from Idaho). We have a lot of respect for their program. To get a chance to play again is pretty special. That's the thing she respects about Highland, it's been there for 60s. Most programs have some dips in their performance, and Highland is a well-established program there."
Until it was nearly wiped out by a fire in April that destroyed part of Highland High School.
"I got a phone call at 4:30 in the morning saying, 'Hey, your school is on fire,'" Sorrell recalls.
"I've been trying to tell you the truth. We didn't have our own football stands until a week before daily training started in August. We didn't have a training field to practice on. We had to move from place to place. Our own football field, our own field The original one, it wasn't ready, so we had to go play (the home opener) at our crosstown rival's stadium.
The fire destroyed the school's gymnasium, cafeteria, choir/band room, locker rooms…
Students have to go to different places in Pocatello to attend classes — church buildings, vacant buildings, anywhere.
Highland's weight room was destroyed.
"On our practice fields, the irrigation system was connected to the building that burned down, so we had no electricity, so our field kind of burned out. So we had to go somewhere else," Sorrell said. "Our game field (Iron Horse Field) was covered in grass; "And they faced obstacles because of it…it was one thing after another."
HIGHLAND is waiting for your insurance claim to run its course. The school district held a bond election, but voters rejected it.
"So we're sitting there with our hands tied… it's an uncomfortable time," Sorrell said. "It will take 3 to 4 years to rebuild, so it will be like this for a while."
Highland played its inaugural "home" football game at Pocatello High Stadium—partly because of the fire at Highland, but also because the Rams were switching to artificial turf at their home stadium, and the turf had not yet been installed.
Not until the Rams' next scheduled home game.
"The first game was at home against Century, and the turf company finished the field at 4 p.m., and we played that night at 7," Sorrell said.
The office, located above the football field, was an office building for district officials. So the district moved them outside, and Hyland moved its weight equipment into that room.
"Our weight room is our locker room at this point," Sorrell said.
Highland's football equipment was in the basement of the gym when it burned. Some of them were considered destroyed and had to be replaced.
"Fortunately, most of them made it through helmets and shoulder pads," Sorrell said. "We had to take them back to the manufacturer, Riddell, so they could go through their safety procedures, and make sure they were serviceable helmets, because of course plastic and heat don't mix well together."
It took some time for Riddle to see that the equipment was safe to use.
"I distributed the equipment the week before the two-day start," Sorrell said.
If it were determined that most of Highland's football equipment was unsafe for use…
"I don't think we were able to play, to tell you the truth," Sorrell said. "Talking to Riedel and other places, they didn't have enough inventory."
Last summer, the Idaho Class AA American Legion baseball tournament was held in Coeur d'Alene, at Thurko Field.
A tournament banquet was held for the eight participating teams — including the Pocatello Runnin' Rebels, coached by Sorrell.
Guest speaker at the banquet? None other than Sean Amos.
Amos joked that he was asked to speak at the banquet because they couldn't find anyone else.
But Sorel knew better.
"You can tell by the program he runs…he does things the right way," Sorrell said of Amos.
Mark Nelke is sports editor for The Press. He can be reached at: 208-664-8176, ext. 2019, or via email at mnelke@cdapress.com. Follow him on Twitter @CdAPressSports.
(Tags for translation)Front Row Football Coeur d'Alene High Highland High Sean Amos