Here's your first look at the Thanksgiving forecast in Texas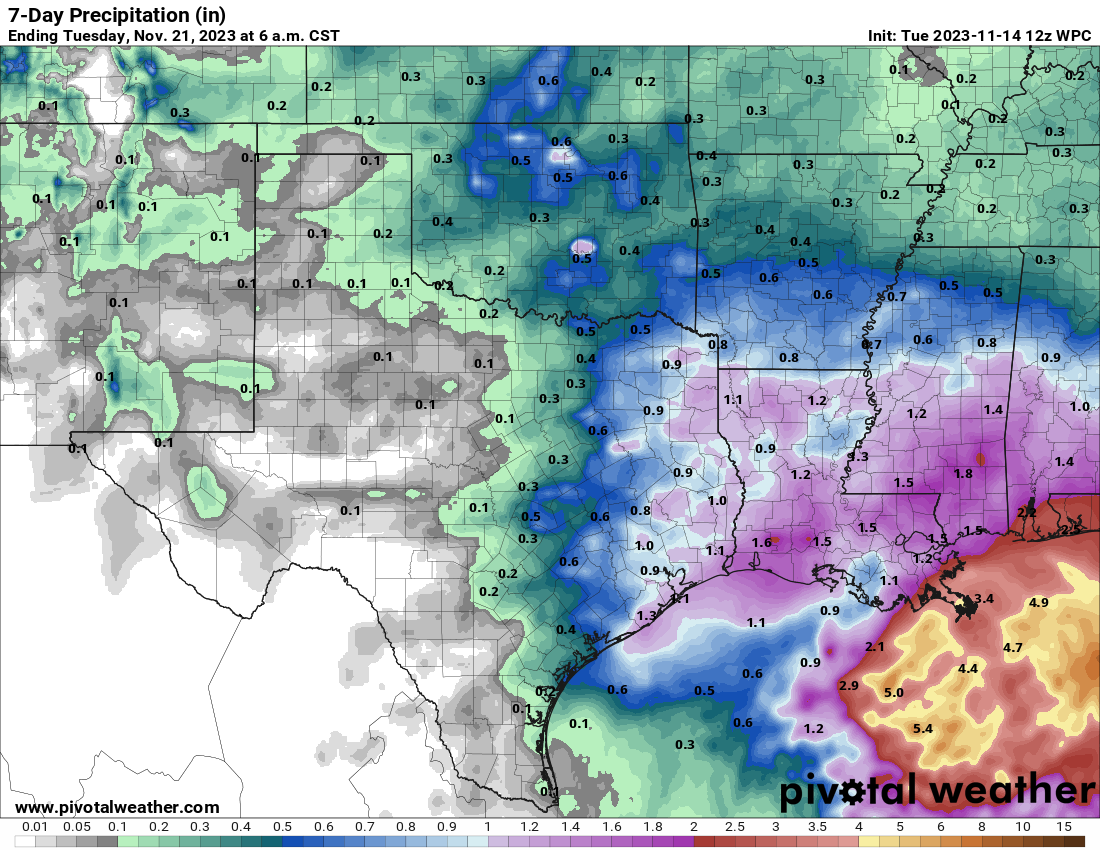 It's hard to believe that we're already in the middle of November, and the holidays are right around the corner. This means you're probably putting your travel plans together so you can spend Thanksgiving with family. Whether you're traveling cross-country or driving hours across Texas, weather can cause a major headache and affect how long travel can take.
Now that we're about a week away from Thanksgiving, the holiday weather pattern is coming into focus in the forecast. So far, conditions are looking particularly good across the Lone Star State, but rain could still interfere with some of our holiday travel.