Houston gets one last warm Thursday before the next cold front hits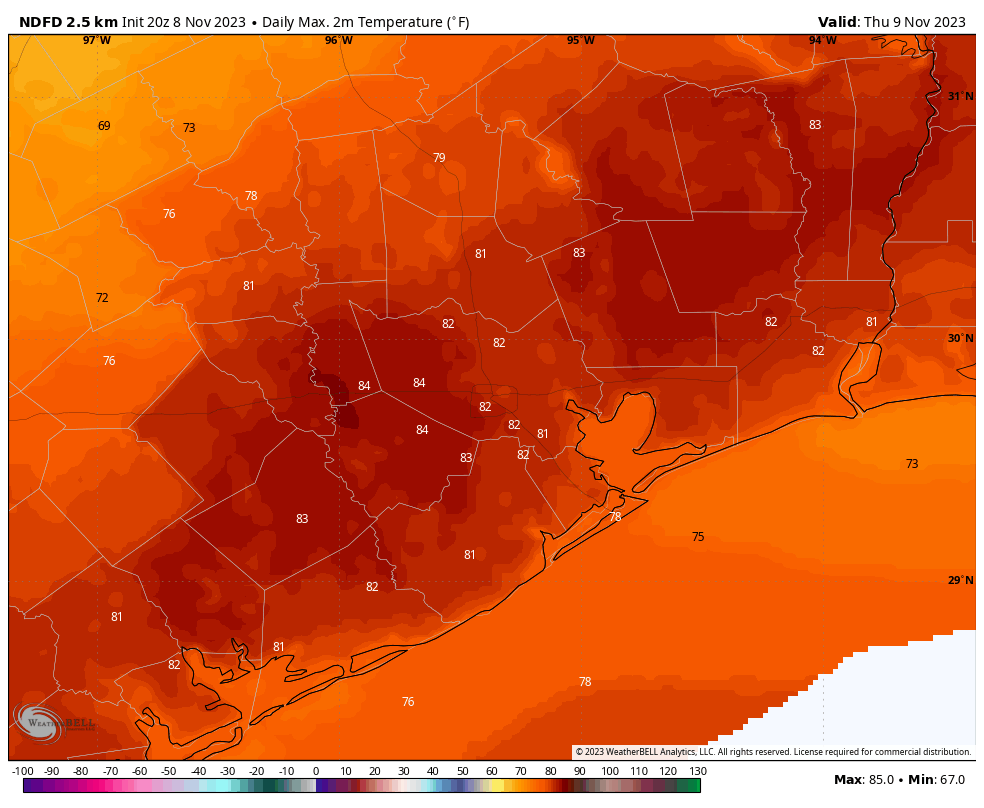 Get ready for another round of weather in Houston over the next 24 hours. A cold front is expected to move through Southeast Texas on Friday, ushering in cooler weather and the potential for beneficial rain.
Ahead of the front, despite clouds and scattered rain chances, temperatures on Thursday are expected to rise into the lower 80s. Could Thursday be the last day it's 80 degrees in Houston?