Houston is warming up again this week. Here's how hot it gets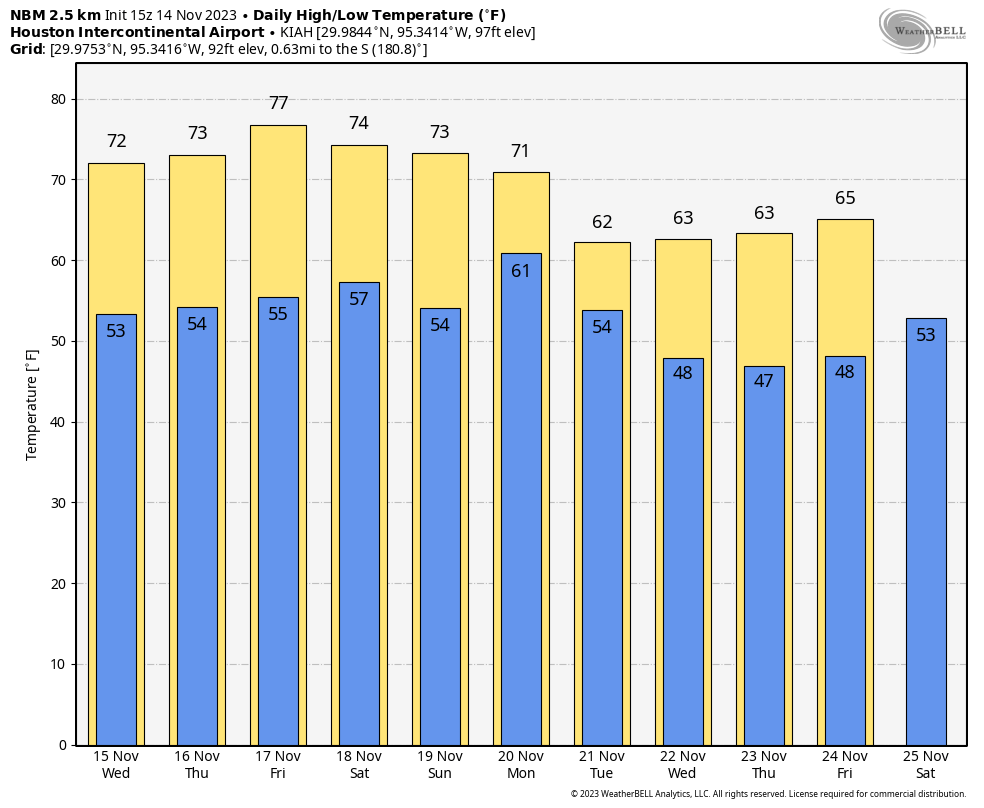 The temperature pendulum is expected to swing toward the warmer end of the weather spectrum later this week as high pressure builds across Southeast Texas. Afternoon high temperatures will rise to the mid-70s by Friday before a cold front brings temperatures down by the end of the week.
Low pressure, which tends to allow rain clouds to form, brought widespread rain to Harris County on Monday, but that low has now been pushed away from Southeast Texas. What replaces the clouds and rain of earlier this week are sunshine and temperatures more typical for mid-November.