How can extreme weather affect emotions?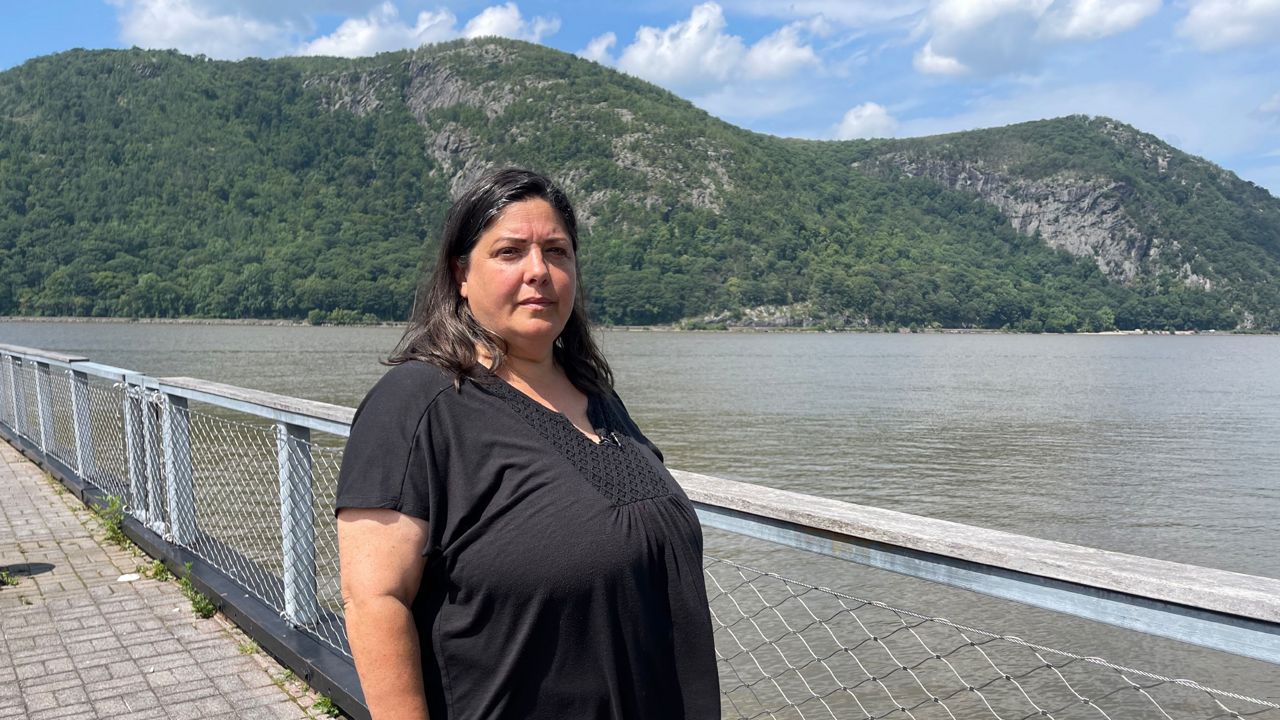 An intense heat wave covers parts of the United States, including New York. Climate scientists say the first half of July marked the hottest two weeks in recorded human history, and this sweltering summer shows no signs of abating.
Extreme climate events are impacting people's mental health at a time when global warming is now front and center in the lives of many Americans.
While record temperatures, poor air quality caused by Canadian wildfires and historic floods might be considered the "new normal," the way Tara Vamos feels is abnormal. She says climate change is affecting her emotional health.
"It's overwhelming. It keeps me up at night. I had to start seeing a therapist. I took a step back from looking at it all the time, because I felt so frozen, like the only possibilities were feeling hopeless," Vamos said.
Vamos, who has two children aged 20 and 16, says they also view climate change as a major threat to their lives. More than half of Generation Z, or those born between 1997 and 2012, suffer from climate anxiety and believe "humanity is doomed," says a global study published in the Lancet.
However, the emotional burden of climate change is transmitted between generations. Rebecca Weston is a licensed clinical social worker with the North American Climate Psychology Alliance. She says she's seeing more and more clients coming in because of their mental health struggles caused by recent extreme weather events.
"This creates a deep sense of confusion and dislocation, and for many a deep sense of sadness, in part because they are mourning something that exists and is already gone, a sense of the future they could have, a sense of the future they knew," Weston said. "It seems hard to hold. "And in some ways, because it's so hard for some people to hold, they feel like they've gone crazy."
Weston says it's one thing to see headlines in the media or on social media about events related to climate change. For some people, climate change is now front and center, and its dangerous impacts are hitting closer to home.
"When it comes so close to us, in the experience of heat and floods and smoke, that we were never supposed to be a part of, right? I think people are starting to feel like the chickens are coming home to roost. "It's already arriving," Weston said.
For people like Vamos, who was a climate activist for three and a half years before she needed to take a break for her mental health, daily reminders of climate change are difficult to process.
"I keep feeling like, 'Oh, when I feel like I'm a little more in control, and I'm able to handle things, I'll go back to that!'" Vamos said, "because this is what has to happen, but I also can't handle it, and I can't process it, and I can't handle it." "I can work."
Weston's advice for dealing with climate anxiety includes tips like reconnecting with the things that nourish you or bring you joy and turning your climate anxiety into action. This may mean building relationships within the community with like-minded individuals who care about climate change or demanding policy changes from your elected leaders.
(Tags for translation)Hudson Valley