You don't have to upgrade to the iPhone 15 this week to get a bunch of iPhone-built fun — later today (September 18), iOS 17 will finally launch. There are great improvements that I look forward to trying out on my older iPhone.
iOS 17: The basics
When does it come out? iOS will launch on September 18 at approximately 10am PT / 1pm EST / 6pm GMT, or 3am AEST on September 19.
What phones are supported? It will run on iPhones from iPhone XS (released in 2018) or later.
When can you expect this icon to appear in your software update list? Apple usually releases big iOS updates at 10am PT / 1pm EST / 6pm GMT. If you're in Australia, that will be around 3am AEST on Tuesday 19 September.
iOS 17 was announced back in June at WWDC 2023, so unless you've taken an early ride on the beta train, it can be easy to forget what new features were announced. Don't worry – I've rounded up the features I'm keen to play with when the OS is officially released today.
Unfortunately, the promising Journal app won't be released until "later this year," and some iOS 17 features only work with certain accessories (for example, Adaptive Sound on the AirPods Pro 2). But here are the key features I'm looking forward to unveiling later today when iOS 17 hits my iPhone…
7 iOS 17 features I'm looking forward to
Home screen widgets are about to get a lot more useful with iOS 17 – they'll now be interactive and work across the Lock screen and the new standby view, too.
Apple says these interactions will let you check off things on your to-do list, pause songs, or access your smart home controls, among other tricks. This is something I've been able to do on Android for a while, but I'm looking forward to using it more on my iPhone.
Up until now, I've always found widgets to be more useful on iPad, but their new interactive versions will likely make them take up more space on my home screen.
2. Standby mode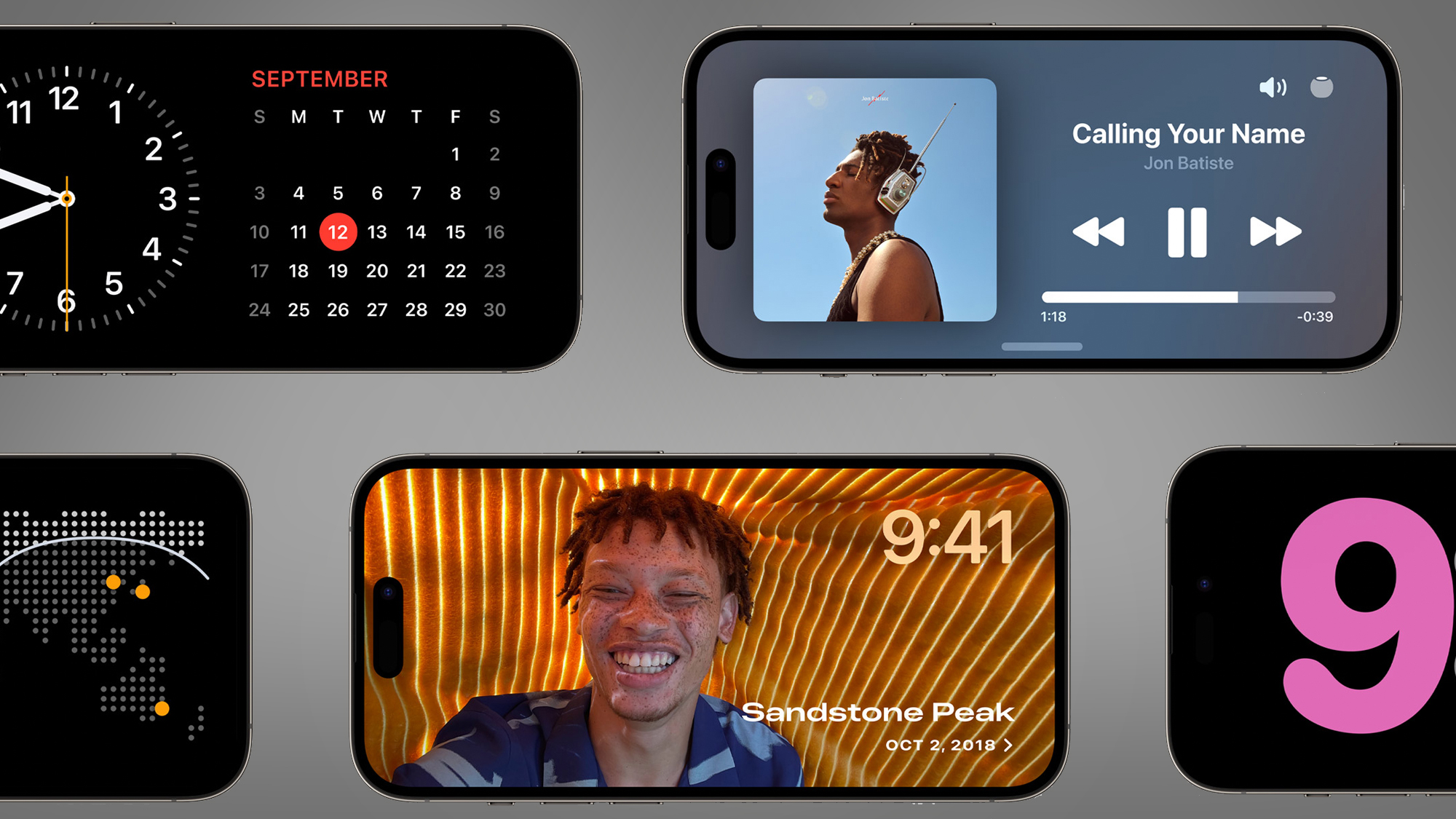 This new mode turns your iPhone into a small display or smartwatch when left charging on its side — and while I don't currently have a stand (say, the Twelve South Forté one) to help me take full advantage of the StandBy, that could change if it proves to be As useful as it sounds.
In addition to turning your iPhone into a great alarm clock, StandBy combines well with iOS 17's new interactive widgets (above) to provide you with quick information like the latest news headlines, weather, and more.
Although the situation seems a bit limited at the moment (not all widgets are supported), StandBy could (literally) become the sleeper app of iOS 17.
3. Better auto-correction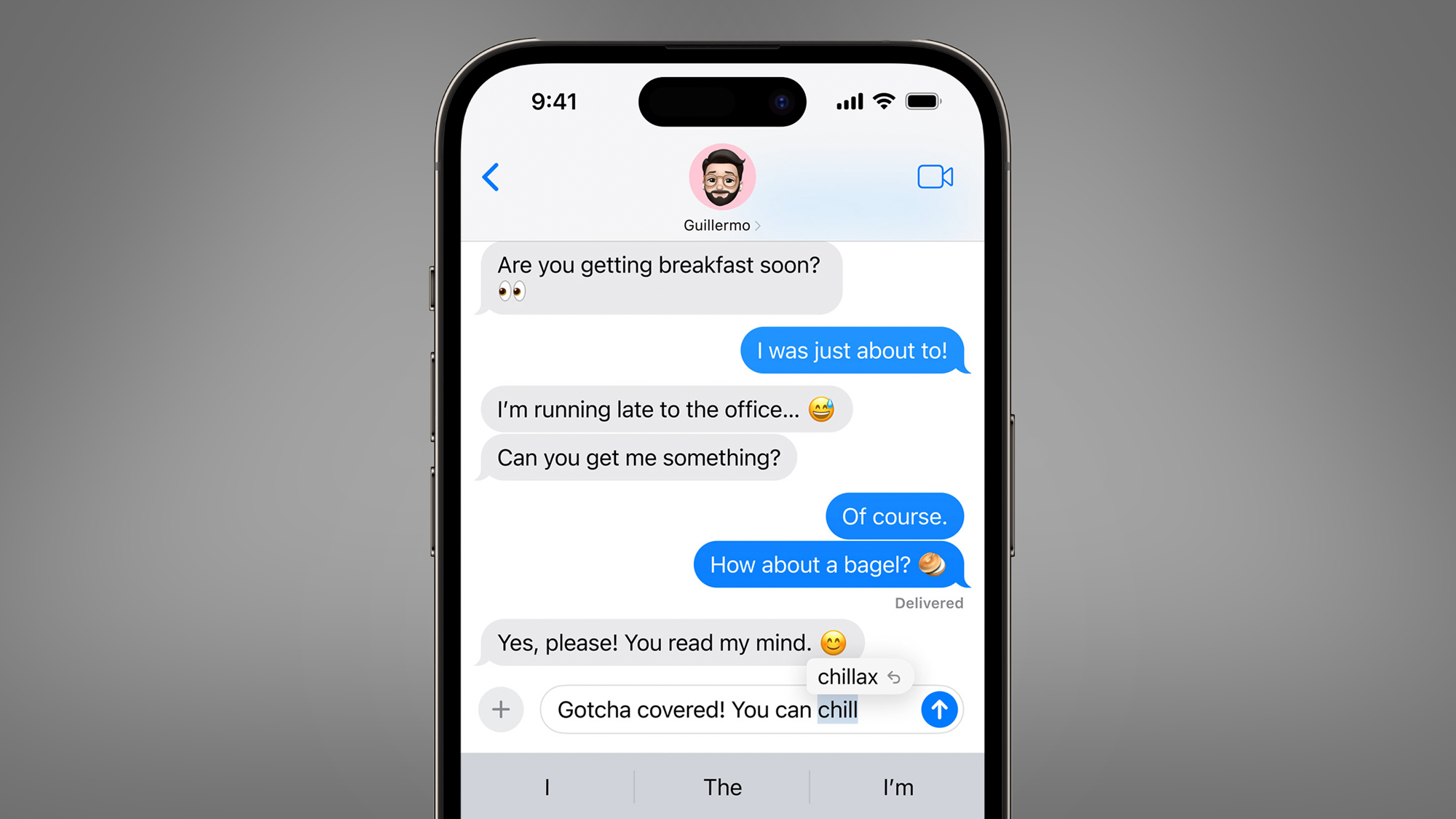 This may not be the most exciting feature in iOS 17, but improved autocorrect may be the most useful. The update appears to be based on the compiler language model (like the one used in ChatGPT), which should be able to correct typing errors much faster than before.
The new autocorrect could also reduce the amount of clicking we do too – like Gmail, its predictive intelligence will allow you to tap the space bar to choose suggested phrases and sentences.
4. FaceTime on Apple TV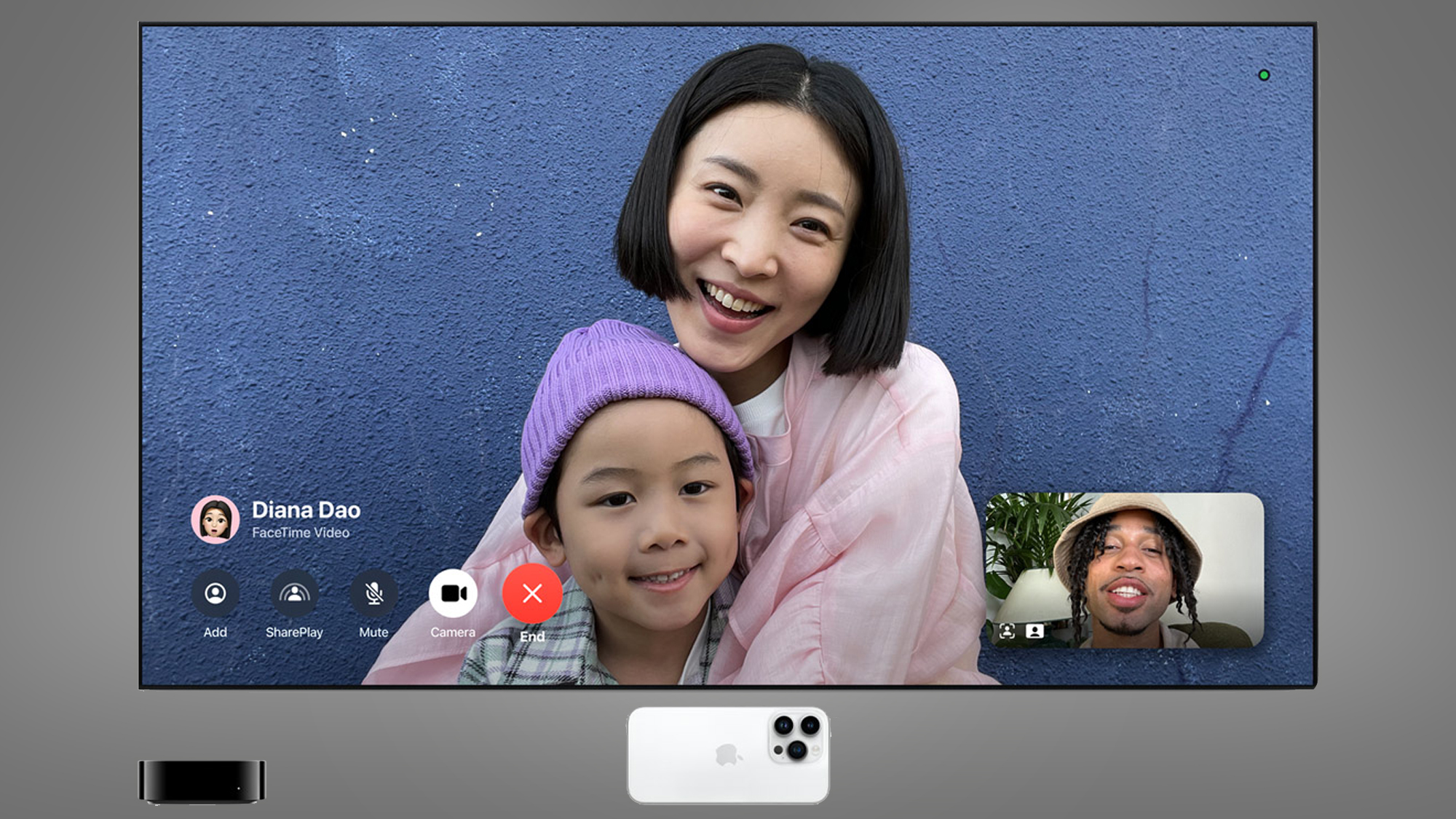 This one is a little more specialized, as you obviously need an Apple TV running tvOS 17 to use it (which means you'll need a 2nd generation Apple TV 4K or later). But having a simple way to host FaceTime calls on my Apple streaming device is something I've wanted since the pandemic, and now it's finally here.
Since most TVs don't have a built-in camera, the feature instead uses the Continuity Camera to turn your iPhone into a webcam. Given how wide the iPhone's main camera is, I'm not yet sure how close to the TV I'll need to sit — but it will use Center Stage to keep me in the frame, so it's definitely one of the first iOS 17 features I'll use. I plan to experiment.
5. Improved Siri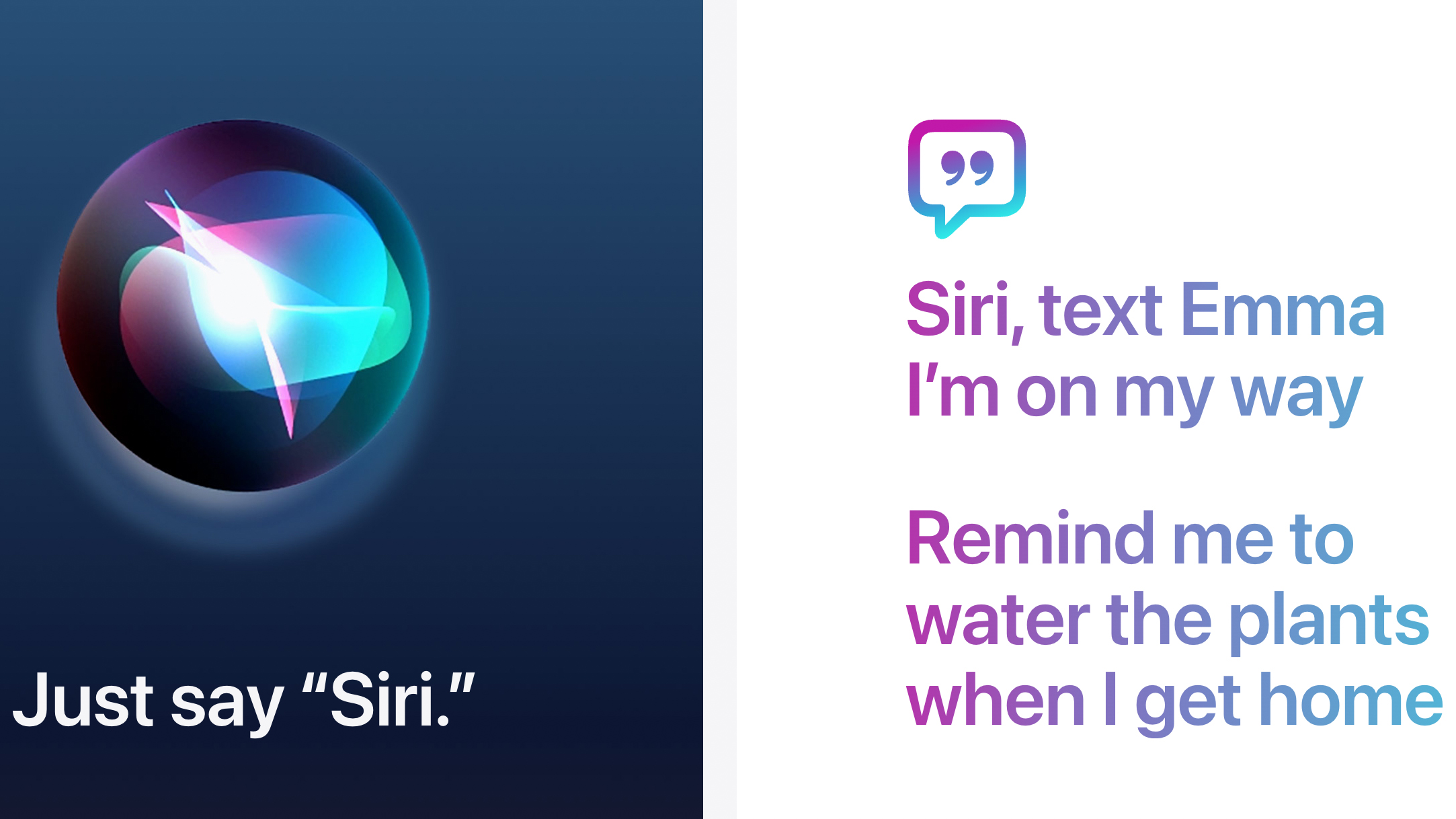 Siri still feels like technology from an earlier generation, but iOS 17 promises to bring some much-needed improvements to Apple's voice assistant.
For starters, you'll simply be able to say "Siri," instead of "Hey, Siri," as your wake word. This isn't necessarily a huge improvement, since I currently press the side button to wake Siri before setting timers.
But the improvement I'm looking forward to trying out is the ability to issue a few follow-up commands in a row without having to say "Siri" again. It seems like conversational voice assistants should be here now and this is a first step towards that.
6. Offline Apple Maps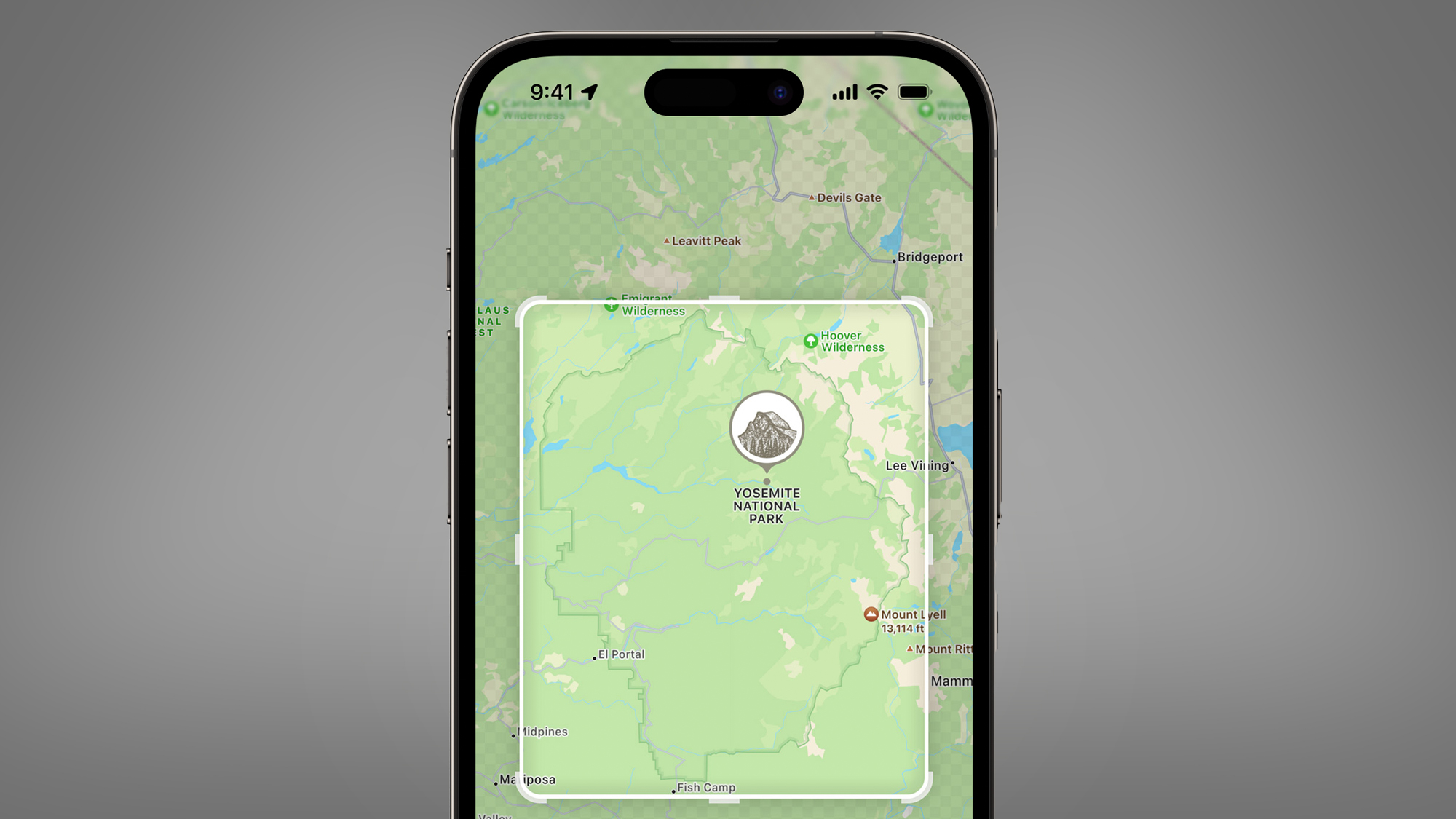 I'm still a Google Maps user, but recent improvements to Apple Maps mean it's getting closer – and maybe I'll give it another try thanks to the arrival of much-needed offline maps with iOS 17.
Google Maps has had it for years and it's an essential feature if you're going anywhere where your mobile signal is patchy (which for me is most of the UK outside of London).
Like the Google feature, you'll be able to download a specific area of ​​the map in advance, get turn-by-turn directions, and find that mysterious restaurant when you're away from a Wi-Fi or cellular connection. If you have an electric car, Apple Maps also adds the availability of a real-time charging station on your route.
7. The name of a drop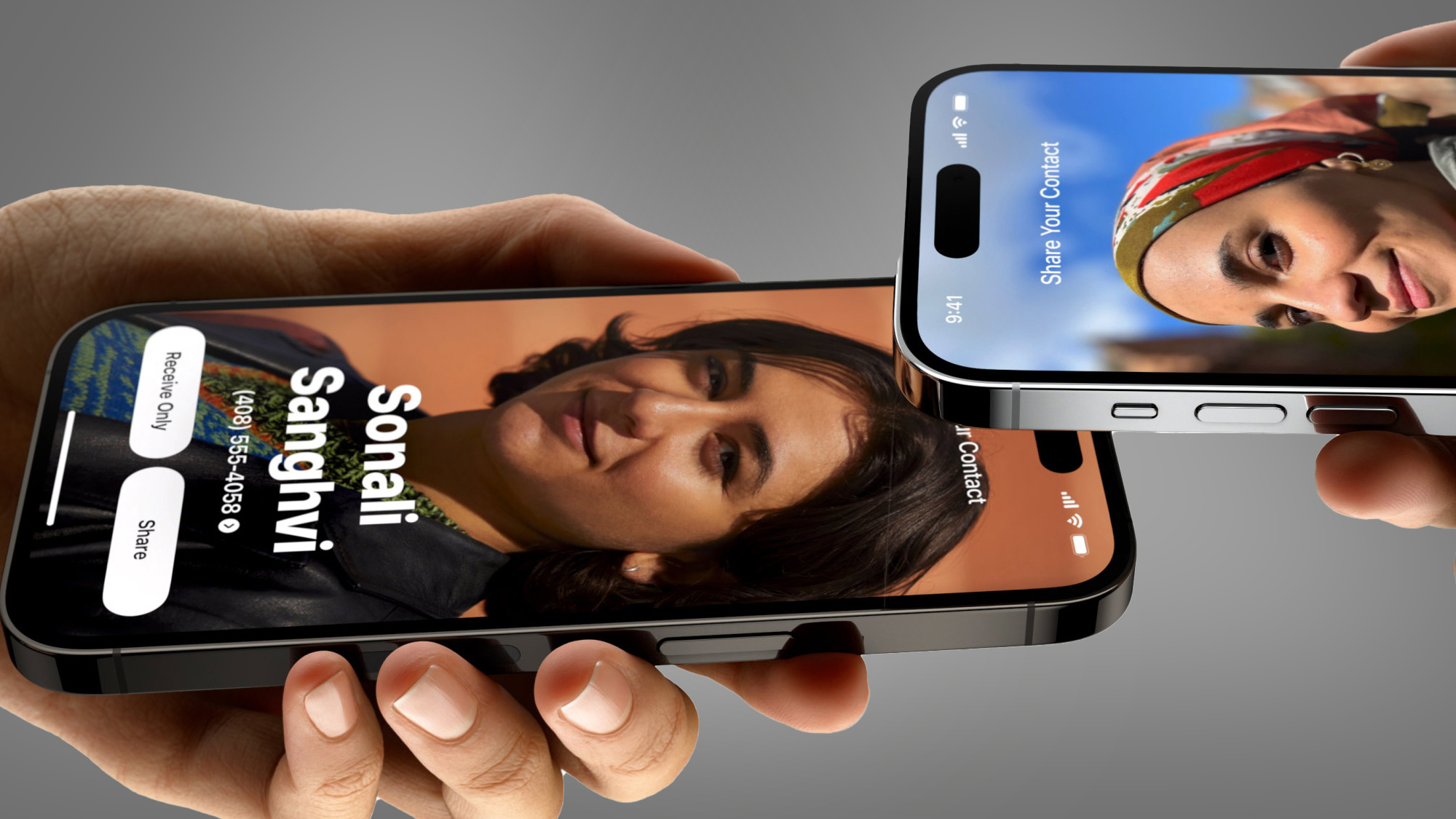 I'm still on the lookout for Contact Stickers, another new feature in iOS 17 that lets you design a custom sticker that appears during phone calls on the screen of your fellow iPhone users. But NameDrop seems useful and I might eventually use it instead of business cards.
As long as you have AirDrop turned on, you'll be able to use NameDrop by placing your phone next to someone else's iPhone — and that should then bring up your contact cards, allowing you to switch your email or phone number.
I say "should" because this is AirDrop we're talking about, which has been a somewhat unstable feature in my experience — but I hope it works as well and as quickly as Apple describes, otherwise there will be a lot of awkward situations.
Full list of iOS 17 features
Contact stickers (telephone)
Direct voicemail (telephone)
List of unified applications (messaging)
Check-in (messages)
Catch up (messaging)
Inline replies (messages)
Search filters (messages)
Embedded location (messages)
Transcribe voice messages (messages)
Sticker drawer (messages/third party apps)
Live stickers (messages/third party apps)
Leave a video message (FaceTime)
Gesture-activated AR effects (FaceTime)
FaceTime on Apple TV (FaceTime)
Standby mode (iPhones with always-on displays)
Interactive widgets (home screen / lock screen / standby)
AirDrop name
Proximity sharing (AirDrop)
Online transfers (AirDrop)
Proximity-based SharePlay (AirDrop)
Magazine (iOS General)
Improved autocorrect (keyboard)
Work and personal profiles (Safari)
Faster search (Safari)
Enhanced Private Browsing (Safari)
Autofill verification codes via mail (Mail/Safari)
Share password with trusted contacts (iOS in general)
Collaborative playlists (music)
Smart device suggestions (AirPlay)
AirPlay in your hotel room (AirPlay)
Adaptive Sound (AirPods Pro 2nd generation)
Press to mute/unmute (AirPods Pro 2nd generation)
Improved automatic switching (AirPods Pro 2nd generation)
Offline maps (Maps)
Improved routing for electric vehicles (maps)
"Siri" – wake word only (Siri)
Consecutive requests (Siri)
App shortcuts in Top Hit (Spotlight)
Visual search results (spotlights)
Improved visual search (images)
Mental health (health) examination
Vision Health Checkup (Health)
Communications Security (Messages/AirDrop/FaceTime/Phone/Third-party apps)
Warning about sensitive content (Messages/AirDrop/FaceTime/Phone/Third-party apps)
Automatic grocery list sorting (reminders)
View and markup PDF files (notes)
Enhanced autofill (PDF files)
Activity log (home page)
Getting to know cats and dogs (photos)
New drawing tools (freeform)
You may also like