Looking back, to Hurricane Irma, 6 years ago this week
Hurricane Irma made landfall this week in Florida 6 years ago on September 10, 2017.
---
What you need to know
It's the sixth anniversary of Irma
Irma twice made landfall in Florida
It was one of the costliest hurricanes in the Atlantic
There were 123 deaths in Florida due to Irma
---
It all started with a tropical wave in the eastern Atlantic Ocean on August 27, 2017.
Irma turned into a hurricane and intensified to a Category 5 hurricane in the Atlantic Ocean. At one point, Irma's winds reached 185 mph.
Hurricane Irma made five landfalls in the Caribbean before heading toward Florida.
On September 10, 2017, Irma made landfall on Cudjoe Key as a Category 4 hurricane.
It made its way into southwest Florida and made landfall again near Marco Island as a Category 3 hurricane, leaving behind damage in cities like Naples and Fort Myers.
Then it gradually weakened and moved north toward Tampa.
Initially, water levels in Tampa Bay fell due to strong offshore winds on the north side of Irma's circulation. Many people were amazed that the bay dried up for such a short time.
Although Irma was weakening, it still brought damaging winds to our area into the morning hours of September 11.
Irma's eye moved north through Polk County, then toward eastern Citrus County before moving into northern Florida and Georgia.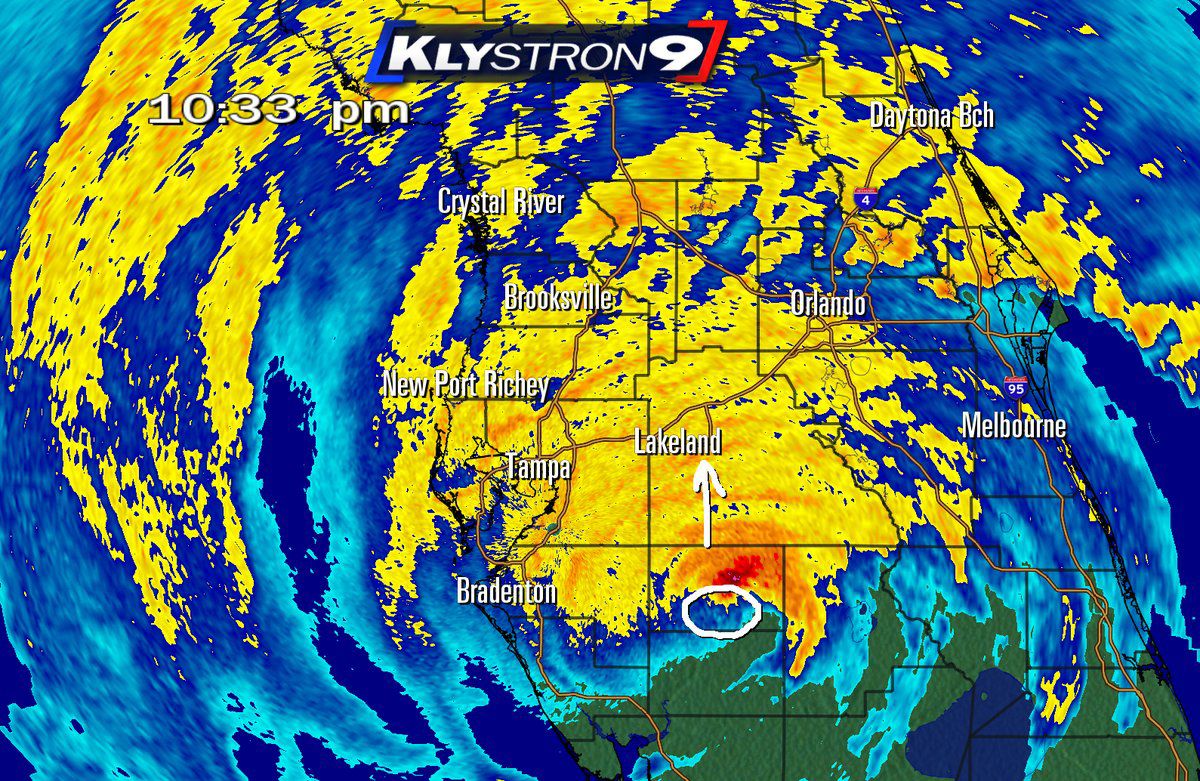 The Bay Area did not have any sustained hurricane-force winds, but there were gusts between 60 and 90 mph.
Electricity was cut off for weeks in some places.
There have been 21 confirmed tornadoes in Florida. While most tornadoes were on the East Coast, an EF2 tornado struck Polk City.
We had 5 to 15 inches of rain across the state.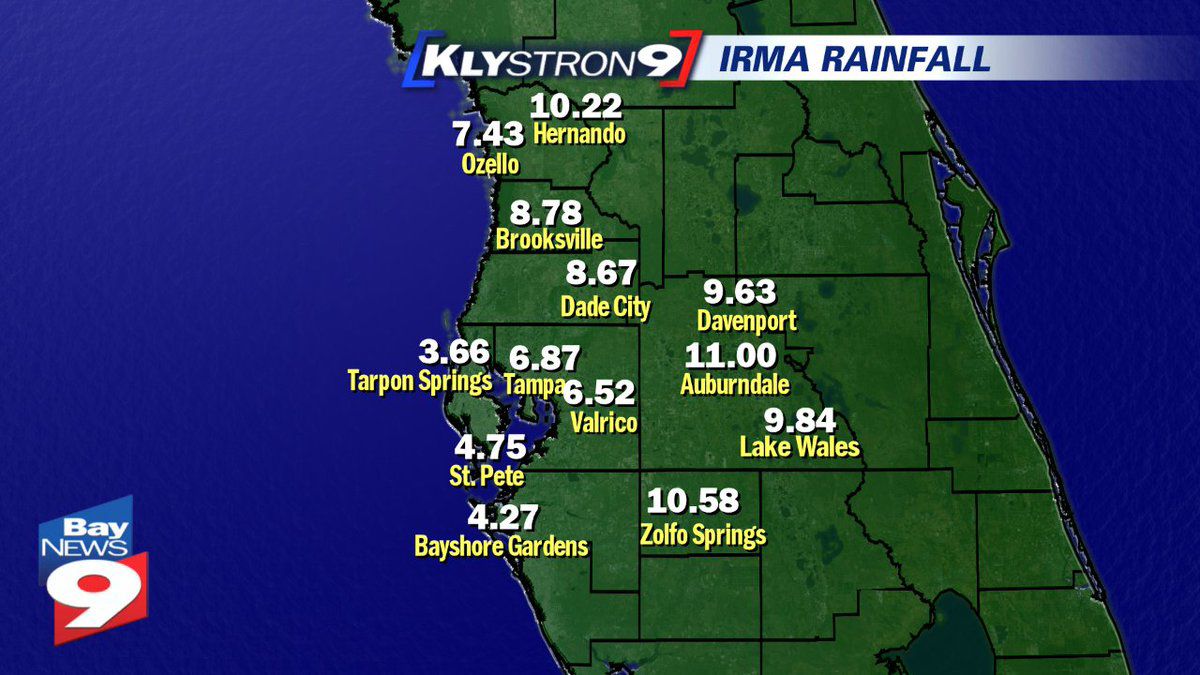 The highest rainfall totals occurred in the southwestern and eastern parts of the state where the strongest bands passed through.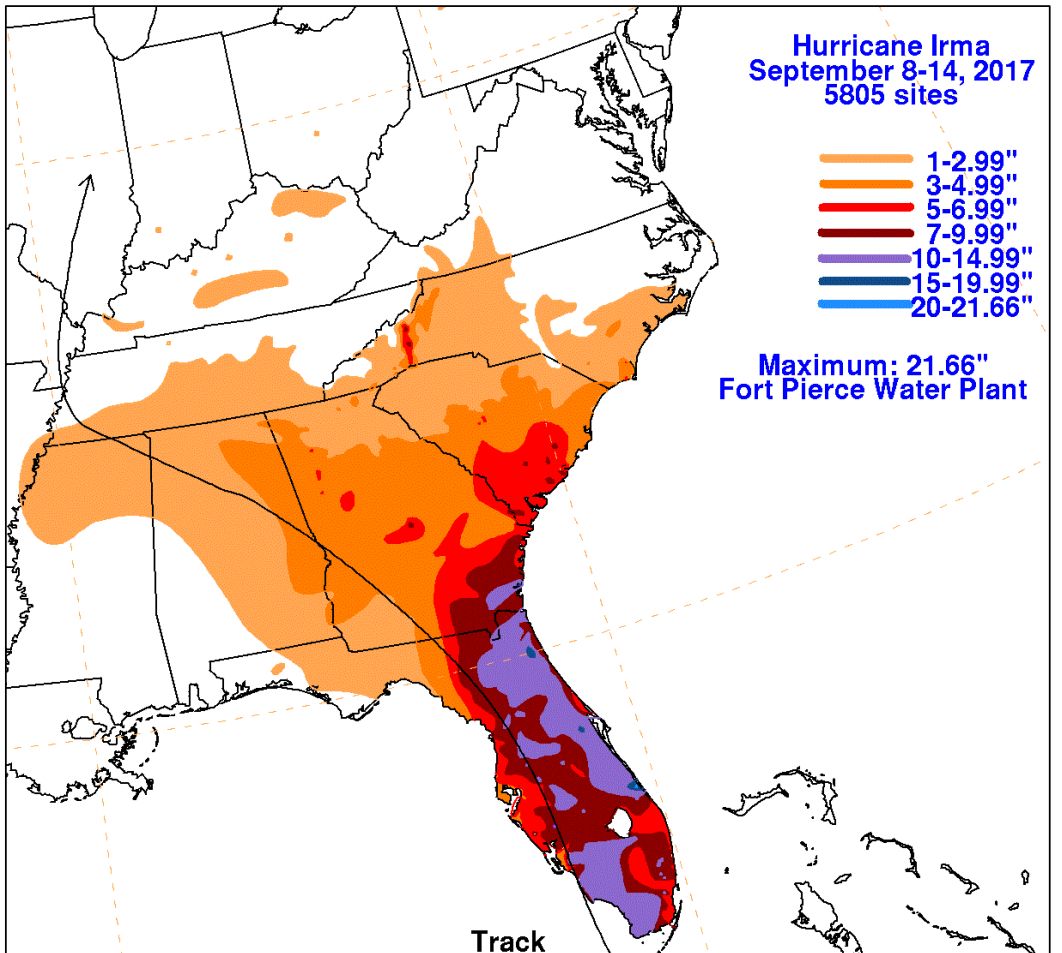 A record number of Florida residents, amounting to 6.5 million people, were evacuated before Hurricane Irma, and thousands headed to shelters.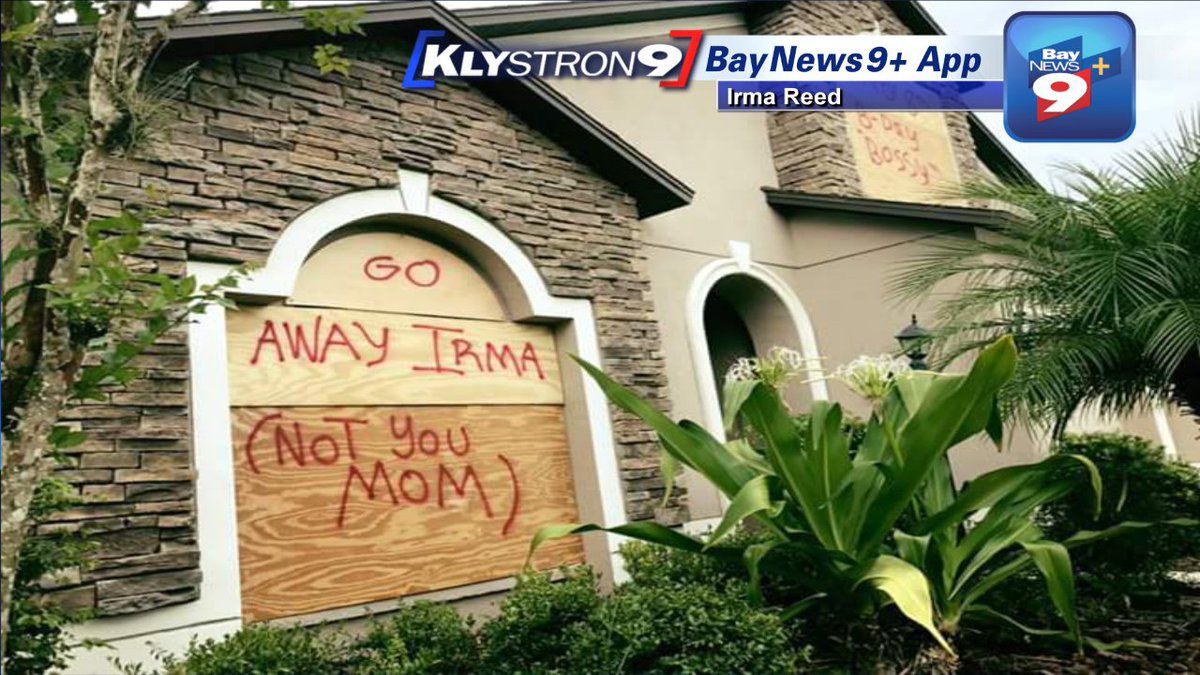 Irma was responsible for more than 100 deaths in the United States. Most of the deaths occurred in Florida.
Damage in the United States due to Irma was estimated at $77 billion in 2017, equivalent to $95.4 billion in 2023.
Irma's path in Florida
Irma moved to the western side of the Florida peninsula and weakened from a Category 4 storm around Cudjoe Key to a Category 1 storm when it was southeast of Tampa.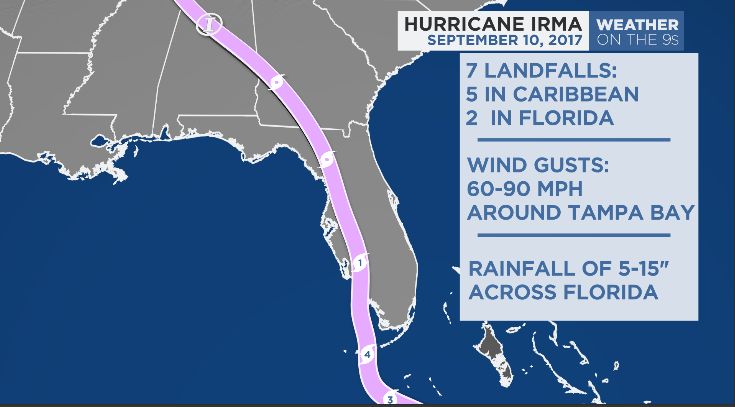 Peak wind gusts
Irma brought winds of more than 100 mph to parts of southwest Florida, including a 142 mph gust near Naples.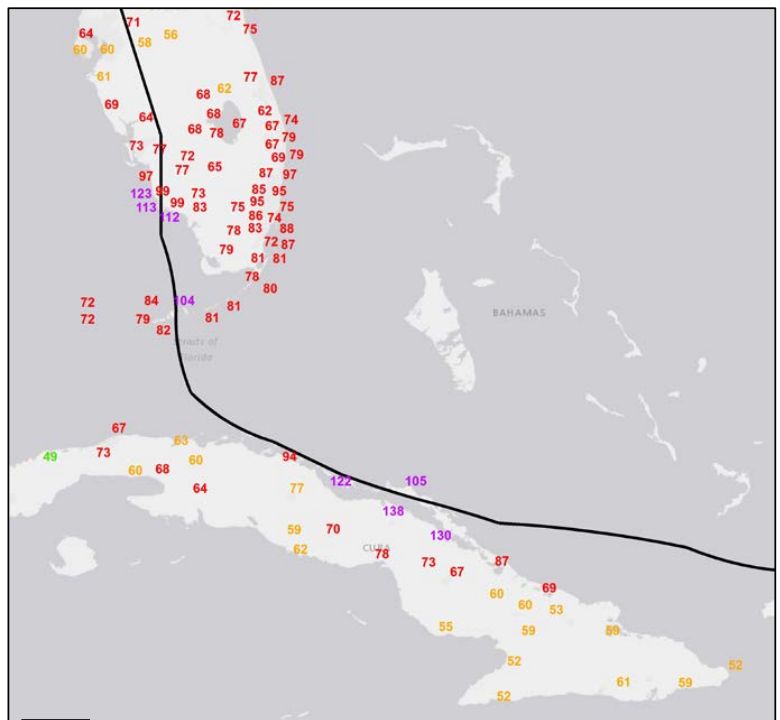 Our team of meteorologists dig deep into the science of weather and analyze timely weather data and information. To view more weather and climate stories, check out our weather blogs section.
(Tags for translation) Florida Weather Blog New