Mayor Wu declares a heat emergency as the school year begins in Boston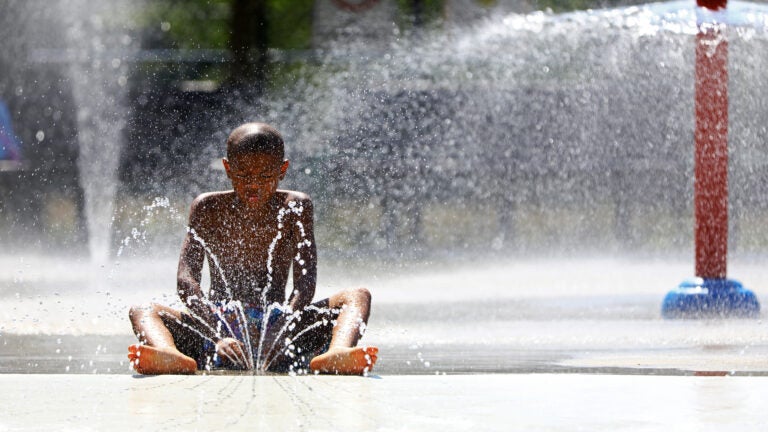 Boston Mayor Michelle Wu declared a two-day heat emergency as temperatures soared into the 90s this week.
The National Weather Service issued a high temperature warning until 8pm on Friday, with a warning of heat index values ​​reaching 97 degrees. The extreme temperatures come as Boston Public Schools students return to school on Thursday, some attending classes in buildings that do not have air conditioning.
"The effects of climate change are more evident than ever, with extreme heat posing a danger to our communities," Wu said in a statement. "Although extreme heat affects Bostonians of all ages, as the new school year begins, Boston Public Schools staff will follow protocols to ensure our children have a fun and safe first week in school."
Boston Public Schools encourages students and families to prepare for the heat by staying hydrated and dressing appropriately, the city said in a news release. Most Boston schools have access to air conditioning, and the city will supply water and fans to schools that need it, according to the release.
The district is also following Massachusetts Athletic Association weather guidelines, and school officials will be communicating with coaches and athletics staff to ensure student safety, the city said.
While Boston schools will remain open during the heat wave, many school districts across Massachusetts have chosen to either cancel classes or dismiss students early.
These communities include Framingham, Worcester, Springfield, Chicopee, Westfield, Redding, Melrose, Lowell and the Cabin Regional School District, which reported increased visits to school health offices due to the heat.
Lowell Public Schools, which canceled classes Thursday and Friday, noted that "temperatures in many classrooms are expected to be too hot for teachers to teach effectively."
To help keep its residents cool, Boston will open cooling centers at 15 Boston Youth and Families (BCYF) community centers between 9am and 5pm on Thursday and Friday.
Boston Public Library locations are also available for those looking to beat the heat, and dozens of splash pads and city pools are also open.
More information about Boston's heat emergency — and several hot-weather safety tips — is available on the city's website.
download…