Mixed weather forecast for the UK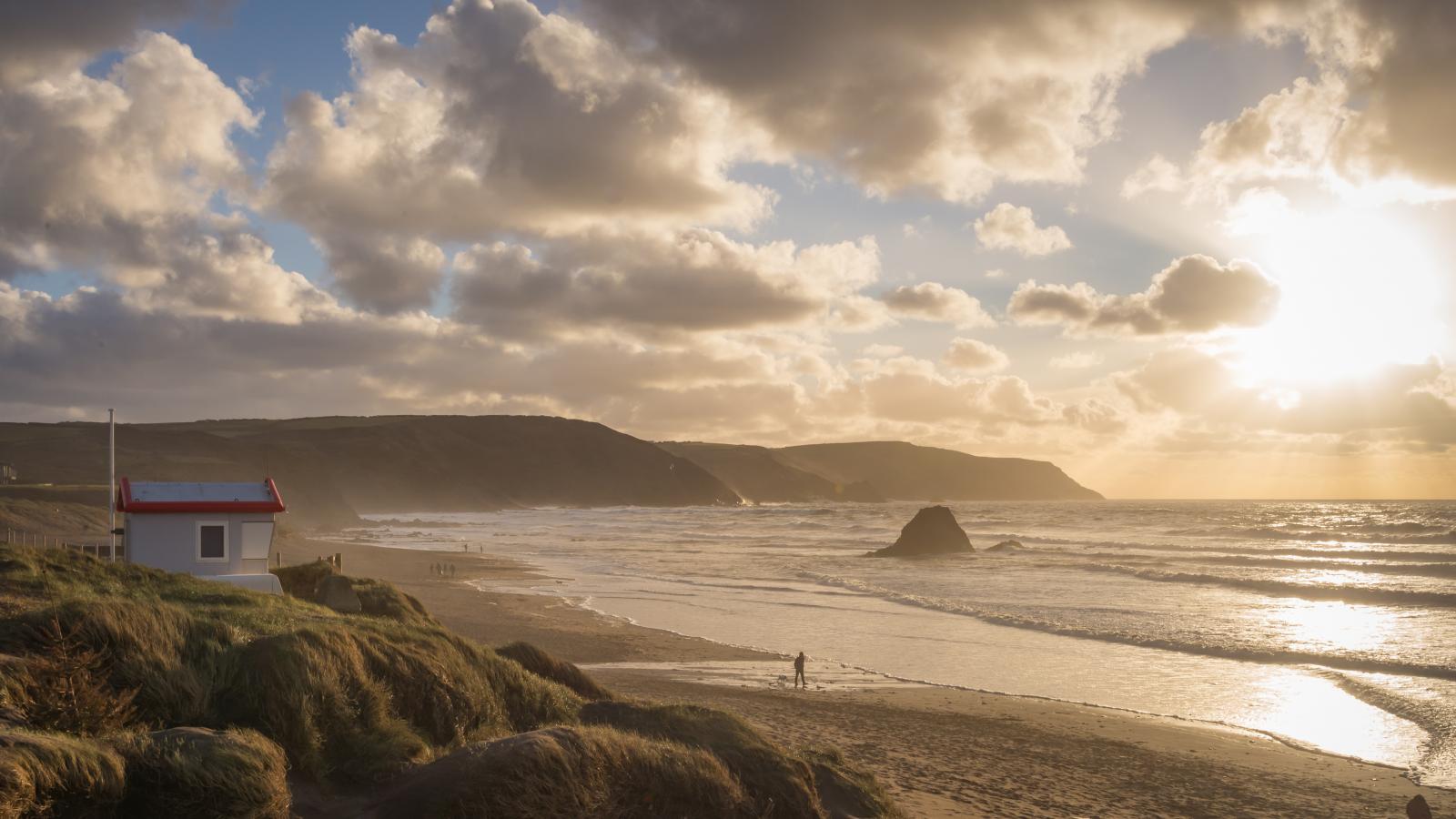 Bouts of cold northerly or northwesterly winds often appear from mid-November. Tomorrow, albeit briefly, one of these events will arrive as a depression over Scotland reaches the North Sea. However, the day remains mild, although unstable and windy.
Near the center of the low, winds over the northern half of Scotland will be lighter, but there will be showers, especially in the west. Some will be heavy, but sunny spells will also occur, especially across Angus, Fife, Lothian and the Borders, where rain will be less frequent. Maximum temperatures range from 9 to 11°C, but only 8°C in the far north.
The majority of the rain will fall in northern England and north and west Wales today, but it will be scattered elsewhere. The eastern protected areas may remain dry, but this is not guaranteed. The rain will be blustery, especially in the south, where southwesterly winds could produce gusts of up to 50 mph along exposed coastlines and in the English Channel. There will be significant clouds at times, but there will also be some sunshine, especially towards Northumberland and in sheltered areas. Despite the stormy conditions, the weather will be moderate, with maximum temperatures ranging between 12 and 13 degrees Celsius, and locally 14 degrees Celsius, which is slightly lower than yesterday's values.
After dark, scattered showers will continue, especially over Northern Ireland for some time and across northern England. An area of ​​rain may move into south Wales and southern England later tonight, some of which may be heavy and possibly thundery. Hot southwesterly winds will remain in the south, with more strong winds blowing towards the south coast and in the English Channel. The eastern sheltered areas have the best chance of staying dry, with few clear spells expected.
Much of Scotland will continue to experience lighter breezes, but with cool northerly or north-easterly winds across the far north. This will begin to spread southward later in the night, possibly reaching as far south as Northern Ireland by dawn. However, temperatures should not fall below about 6 to 7 degrees Celsius in the north and 8 to 11 degrees Celsius in the south.
The new work week witnesses cold northern winds blowing over most parts, causing temperatures to drop.
Rainfall will continue, especially in the central and southern parts at first, where it may be heavy, with most of the rain falling in the north and east later. However, a few sunny spells are also expected, especially across Northern Ireland and later in the west. Maximum temperatures will be between 6 to 8 degrees Celsius across Scotland and Northern Ireland, and 9 to 11 degrees Celsius in the south.
After dark, cold northerly winds will remain active along the North Sea coasts, with most of the rain falling with East Anglia and the south-east. If we move west, there will be fewer of them, and as pressure rises, Northern Ireland and much of Scotland should become dry. Here, clear skies may bring a bit of frost and some patchy fog in the morning. Lowest temperatures will be close to freezing in parts of the north and 4 to 7 degrees Celsius in the south.
Tuesday will be nice and dry with light but cool breezes, as a line of high pressure descends from the northwest. Milder, breezy and somewhat unsettled weather returns from the west midweek, but with hints of cooler conditions returning from the north later.