Norco teams up with Magdalena Roze to produce a new range of premium ice cream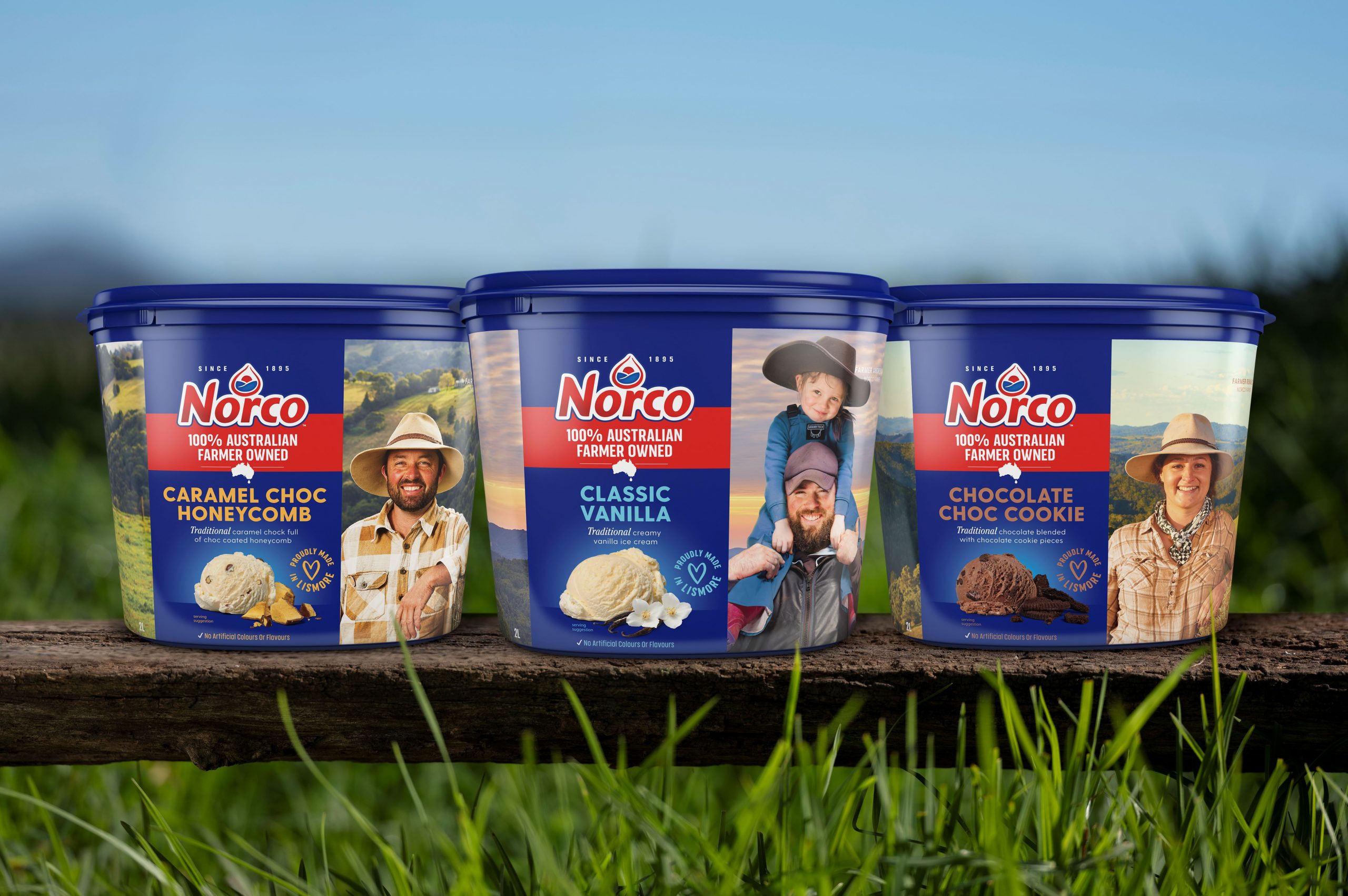 Australian dairy cooperative Norco is back making 'delicious' ice cream, with two delicious new ranges backed by Northern Rivers foodie Magdalena Roze.
Norco is launching two exciting new ranges for Australian consumers to enjoy this summer, including the "long-awaited" return of Norco Cape Byron, a premium ice cream brand from the mid-1990s, reimagined to create a new ice cream experience for "today". Modern foodies and ice cream lovers."
Along with Norco Cape Byron, and in a nod to its dairy heritage and expertise, the 100% Australian farmer-owned 2-litre Norco range also hits shelves this month "providing great value and delicious classic flavors the whole family will love".
"Australians have a special place for this delicious treat, with research revealing we consumed 257 million liters of ice cream last year(1), with at least one tub making it into 10 million family freezers every week(2).
"With experts predicting it will be the hottest summer on record, the return of Norco ice cream is great news for consumers who want to beat the heat by enjoying some of the tastiest, most delicious Australian farmer-owned dairy products."
Inspired by its name, Norco Cape Byron promises to "deliver a plentiful and indulgent dessert experience, carefully crafted with mouthfuls of exciting textures, delicious bites and rivers of ripples to deliver a gourmet haven for the senses."
Made with fresh milk and cream from Norco Farms in the picturesque Northern Rivers, Norco Cape Brione is available in three great flavors – Ultimate Vanilla, Classic Cookie Dough, and Chocolate Lava Brownie.
Northern Rivers cookbook author and foodie Magdalena Rose worked closely with Norco to curate the Norco Cape Byron Flavors range, enabling Australian families to enjoy the best Australian-made dairy products. She believes the combination is one of the greatest food pleasures derived from the Northern Rivers' impressive food bowl.
"Living in the Northern Rivers, partnering with Norco made sense as we both have a deep connection with our local communities, and are always looking for ways to give back to the region. This is all farmer-owned, Australian-owned, Australian-made," says Ms Rose.
"We're surrounded by dairy farms here, so Norco is very much part of the fabric of the Northern Rivers. It's a heritage brand that we know and love, so I'm excited and honored to be part of this delicious next chapter. Of all the things I've done, I think this is the project Which impressed my kids the most!
Also launching into supermarket freezers, the 100% Australian farmer-owned Norco range celebrates Norco's historic achievement of over 70 years of making ice cream in the heart of Lismore. The range offers simple, quality dairy pleasure in good, old-fashioned flavors including Classic Vanilla, Caramel Choc Honeycomb and Chocolate Choc Cookie.
Ben Menzies, General Manager, Commercial and Strategy at Norco, explains the relationship between dairy quality and ice cream making skill to deliver a delicious experience for every family dessert moment.
"We are proud to be able to combine the rich, creamy milk produced by a cooperative of passionate dairy farmers in Norco, with our expertise in creating the most delicious ice cream on the market," Mr Menzies said.
"Norco first began delighting Australian families with delicious ice cream in the 1950s, and while a lot has changed since then, our commitment to making the best tasting dairy products still drives us today.
"With over 128 years of dairy experience, we understand the simple pleasures derived from sharing quality ice cream with family and friends, and we take pride in our ability to offer products that put a smile on the faces of all who enjoy dairy," he said.
The Norco Cape Byron range (RRP $13) is available in 1L Ultimate Vanilla, Classic Cookie Dough and Chocolate Lava Brownie from Coles supermarkets in Queensland and NSW.
100% Australian farmer owned Norco (RRP $6.80) is available in 2L Classic Vanilla, Caramel Chocolate Honeycomb and Chocolate Cookie from Woolworths nationally.
(1) Australia Ice Cream Market Summary, Competitive Analysis and Forecast to 2027.
(2) Roy Morgan: Fewer grocery buyers are buying tubs of ice cream, but Weis, Connoisseur and Bulla Creamy Classics are consistent winners.