Possibility of rain in these cities tonight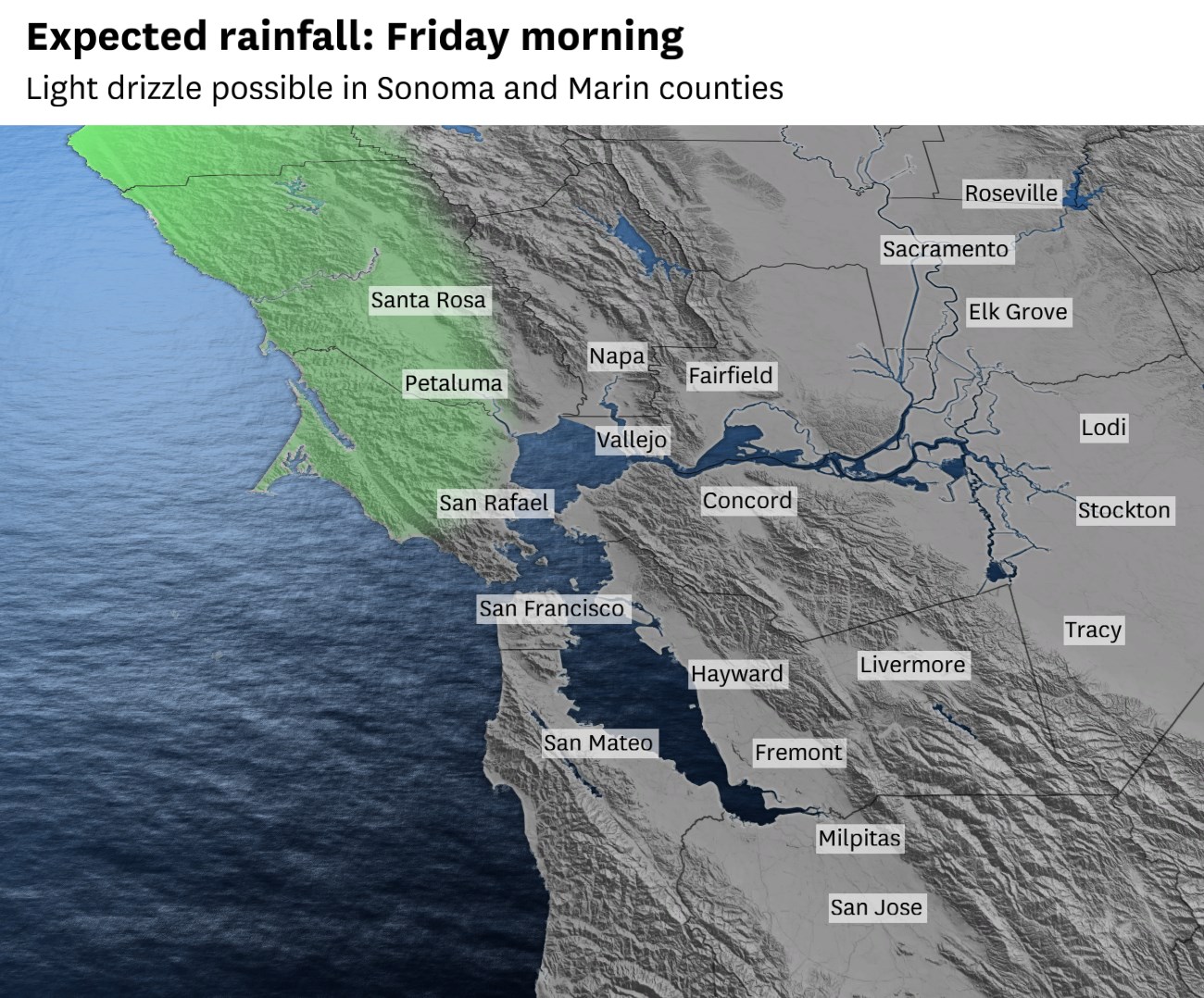 A cold Thursday morning across the Bay Area will be followed by increasing clouds as a weak cold front approaches Northern California this afternoon.
High temperatures will be in the lower 60s along the coast and upper 60s inland. The weather will turn partly cloudy at night, with light rain falling in some areas along the coast on Friday morning. Overnight lows will be in the lower 40s to lower 50s.