SunLive – Watch for severe thunderstorms across the North Island
by rfergusonlaw.com ·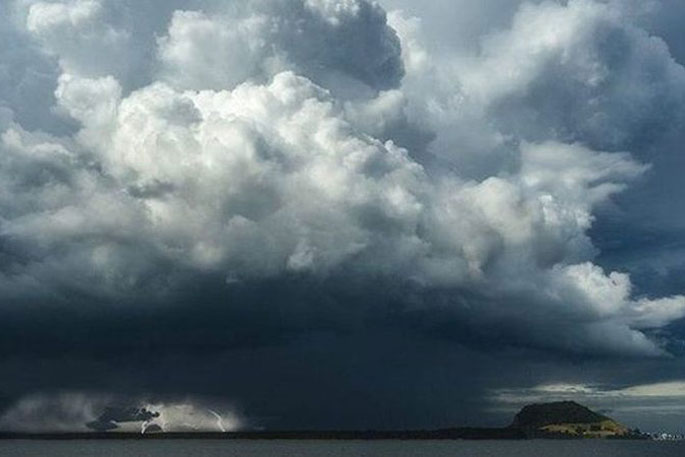 MetService has issued a severe thunderstorm watch with a risk of heavy rain and hail for the Auckland, Waikato, Coromandel and Western Bay of Plenty areas on Monday afternoon and evening.
"There is a moderate risk of some thunderstorms becoming severe, resulting in locally heavy rainfall of 25 to 45 mm per hour," a meteorologist says.
"Rainfall of this intensity can cause surface and/or flash flooding, especially in low-lying areas such as streams, rivers or narrow valleys, and may also lead to slides.
"Driving conditions will also be dangerous due to surface flooding and poor visibility in heavy rain," he added.
Widespread rainfall continues over eastern areas of the North Island while the majority of the South Island remains relatively stable until the front system arrives on Thursday.
The remnants of a low pressure system lie across the North Island to start the week.
This system has brought warm, humid air around the northern half of the North Island, increasing the chance of thunderstorms this afternoon and evening.
Heading south, there is a risk of thunderstorms inland between Kahurangi National Park and Otago.
Persistent, and at times heavy, rain is pouring into eastern areas of the North Island, with orange watches and warnings for heavy rain in place until Tuesday.
Eastern parts of the North Island will continue to be affected by onshore winds until Wednesday, meaning overcast days with rain, more persistent on higher ground.
The upper half of the North Island and the interior of the South Island will see light winds and clear skies this week, but during the afternoon rain may fall with the possibility of thunderstorms in the mix.
Temperatures will be generally mild for most of this week, with Christchurch expected to reach 26°C on Thursday; This is about 6°C higher than the average daytime maximum at this time of year.
However, Cantabrians will need to get active on Friday as we expect temperatures to reach 14°C due to an outbreak of cooler air from the Southern Ocean.
The arrival of cold air precedes rain in Fiordland on Wednesday.
This band of rain is moving quickly north on Thursday and moving across the North Island on Friday.
This system will bring significant drops in temperatures, heavy rainfall, and there may be some gusty southerly winds in some places.
MetService recommends keeping up with expectations surrounding this system so you do not become unprepared.