Thanksgiving Weather: Oregon Coast, Valley, Cascades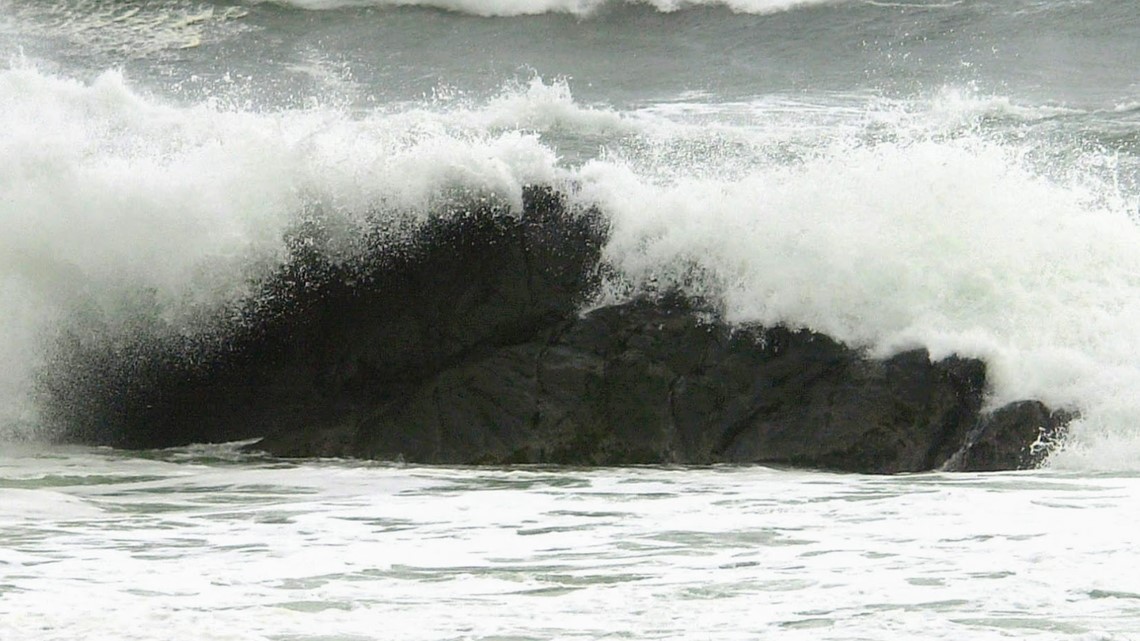 The coast may see light surf, while the Willamette Valley is expected to remain dry. There is a slight chance of rain and snow in the Cascades.
PORTLAND, OR – With Thanksgiving weekend approaching, many people will be traveling around Oregon over the next few days to celebrate the holiday. The coast may see light surf, while the Willamette Valley is expected to remain dry. In the Oregon Cascades, there is a small chance of rain and snow.
Here's a look at the forecast for the Thanksgiving holiday, depending on where you are in the state. Information may be updated if there are any major changes to the forecast.
Sneaker waves on the coast
Anyone planning to vacation along the Oregon coast should be aware of potential sneaker waves. The National Weather Service (NWS) in Portland said there is an increased threat of sneaker waves on Thanksgiving Day (Thursday, Nov. 23) through the weekend.
Sport waves are waves that suddenly rise further up the beach than expected, according to the National Weather Service. They are powerful enough to sweep people into the ocean, and can roll logs and other debris along the beach.
The warning comes around the same time that the first high tides of the season will be seen, November 25-27.
RELATED: Here's when to watch the tides this season on the Oregon Coast
The Willamette Valley remains dry
Fog is the biggest challenge people in the Willamette Valley will face during vacation. Thanksgiving Day is expected to start out foggy, but conditions will improve in the afternoon for sunshine around the Willamette Valley, according to KGW meteorologist Rod Hill.
East winds will develop later in the week, keeping fog at bay around the Portland area through the weekend. The rest of the West Valley will see fog, Hill said. The Pacific Northwest will remain dry through Sunday and into early next week.
Possibility of rain and snow in the Cascades
Parts of the northern Oregon Cascades could see rain and snow on Thanksgiving Day, according to the latest NWS forecast. The weather on Thursday is expected to be partly cloudy in the morning. Snow levels are expected to reach 3,000 feet, with a 20% chance of rain. Friday looks mostly sunny, with sunshine continuing into Sunday.
Video playlist: Weather KGW