The Greater Binghamton Airport revitalization project is underway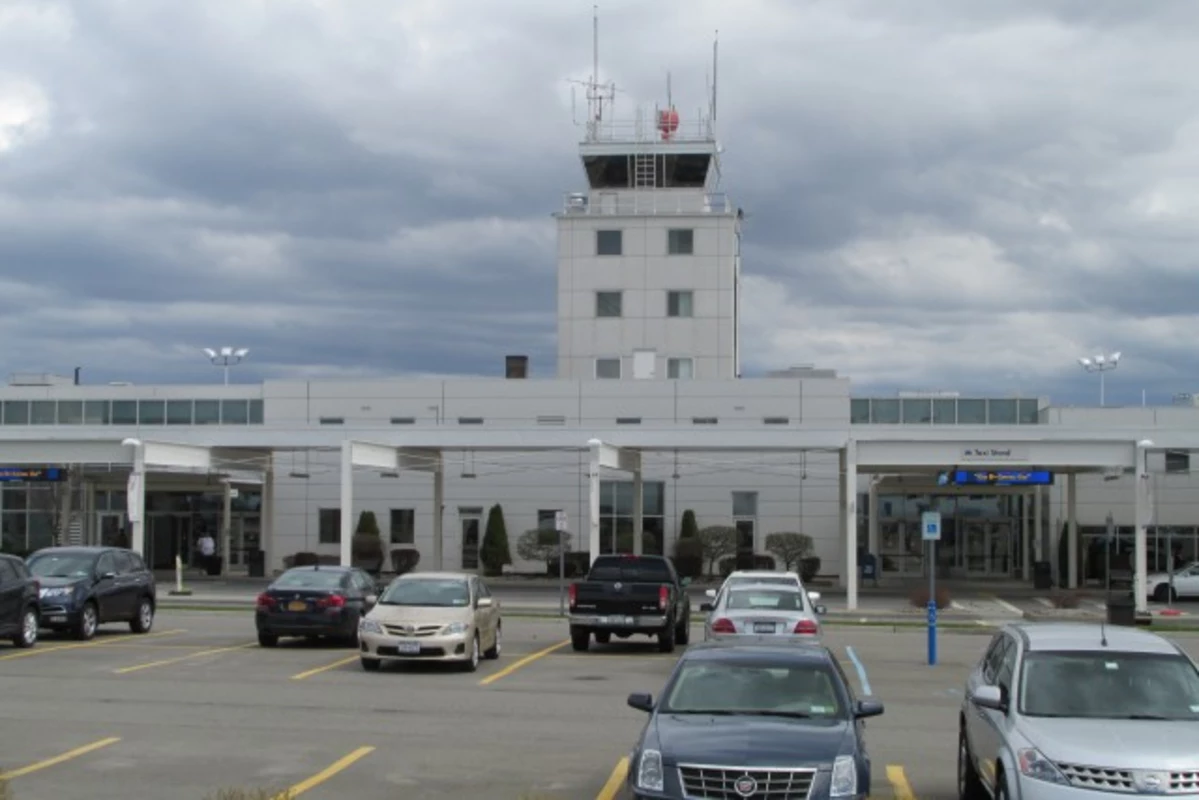 On Tuesday (November 7), New York Governor Kathy Hochul made an announcement about a project now underway to "transform the Greater Binghamton Airport into a modern, state-of-the-art gateway…"
Of the $230 million in Upstate Airport Revitalization and Economic Development Competition funds allocated to nine airports in upstate New York, $32 million was awarded for the Greater Binghamton Airport Upgrade Project in September 2022.
Broome County is excited to begin a much-needed infrastructure project that will move our airport into the 21st century. As more air services are added, it is important that we also modernize our airport. Thank you to Governor Hochul, Assemblywoman Lopardo, State Senator Webb, and the rest of the state officials for providing much-needed funding to make this important project a reality. – Broome County Executive Jason Garnar
According to the statement from Governor Kathy Hochul's website, the planned improvements are as follows:
Redevelopment of Airport Road
Build new canopy and entry gates
Reconfiguration of the ticket lobby and checked baggage area
Renovation of the lobby and departure lounge
Renovation of the baggage claim area and relocation of car rental offices
A new system for monitoring parking revenues
Construction of a new 6,400-square-foot Customs and Border Protection facility
The total cost of the modernization project, which is expected to be completed by the winter of 2025, is $47.8 million. New York State Governor Kathy Hochul indicates that the project should create more than 500 jobs. The main station has not been upgraded in more than two decades.
A modern airport provides an essential foundation that will enable local communities to grow their economies, create jobs, and improve their quality of life. The improvements we are making to Greater Binghamton Airport will make it the perfect welcome for those visiting the beautiful Southern Tier. – New York State Governor Kathy Hochul
Other New York State airports were awarded a portion of the $230 million, including Albany International Airport, Watertown International Airport, Saratoga County Airport, Syracuse Hancock International Airport, Sullivan County International Airport, Ogdensburg International Airport, Frederick Douglass Greater Rochester International Airport, and the Adirondacks. Regional airport.
SEE: Was 2023 the hottest summer on record?
Temperatures are rising in 2023 as extreme heat sets new records across the United States this summer.
Exhibition source: Meg Dowdy
See: 30 of Major League Baseball's Best Celebrations Using Props
We checked out every Major League Baseball team and found 30 of our favorite home-field celebrations where players brought props to the party.
Gallery source: Rob Carroll
SEE: 25 unique things you need from the upcoming Twitter rename auction
Now that Twitter is X, it's time for a rebrand. The company is auctioning items bearing the Twitter Bird logo as well as a variety of furniture and office equipment. Bidding won't start until September 12, but you can already browse the selection that includes a repurposed Montana barn, musical instruments and some unique seating styles.
Gallery source: Rob Carroll
(Tags for translation) News