The weather takes a bite out of wheat acres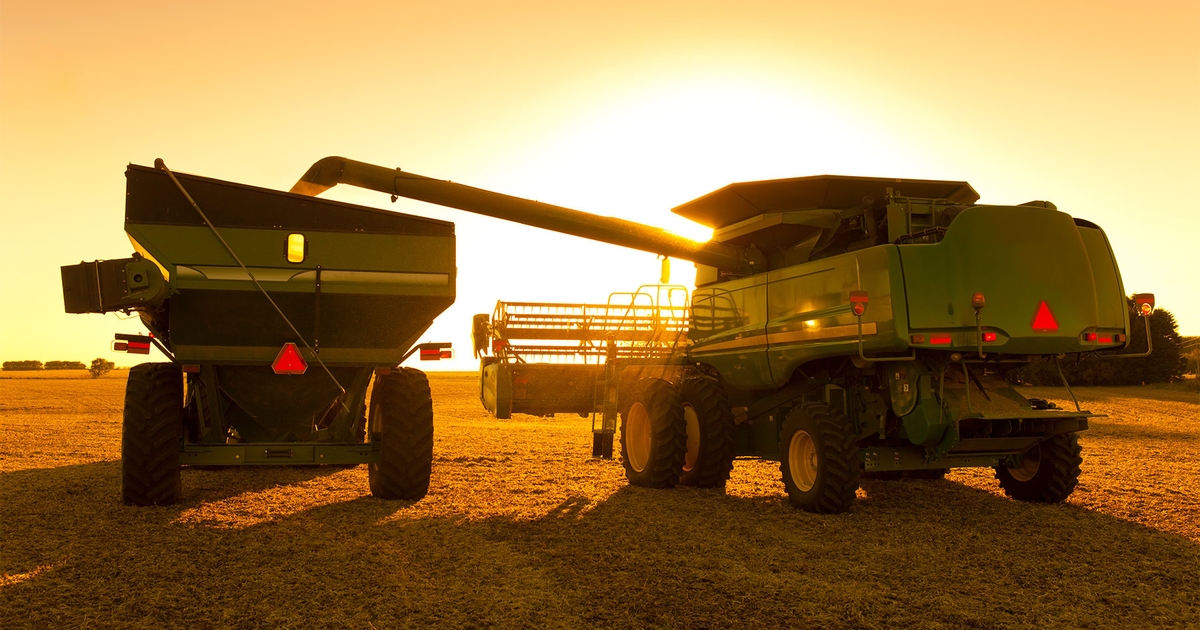 At Parks Farms in central Michigan, 450 acres of winter wheat will lie dormant this winter. Persistent rains have prevented the operation, like many others in the state, from harvesting soybeans and planting winter wheat, which serves as a cover crop in the winter and a grain crop in midsummer.
This has been a pattern in many parts of Michigan: a quarter of an inch of rain one day, followed by a half-inch two days later, another two-tenths the next — and repeat. Recently, snow has been thrown into the mix.
Loss of wheat rotation has repercussions beyond the loss of grain and straw. Farmers have also lost its value as a cover crop over the winter, losing the benefit of an amazing harvest to balance machinery and labor requirements, as well as the consequences of planting an alternative crop (likely corn or soybeans) and how that changes the drying, storage, transportation and transportation process. Marketing strategies for the farm. For ranchers, growing prohibited wheat also cuts off much-needed space for manure.
In the first week of November, Nick Parks says they are only half done with the soybean harvest and have not yet started planting corn. Parks is the youngest of the generation to farm with his father, Aaron, and uncle, Earl, where they grow corn, soybeans and wheat on about 5,000 acres in Clinton County. As his own business, Parks also raises 200 acres of feed for about 300 head of cattle.
For the Parks family, who grow between 800 and 1,200 acres of wheat annually, most years the season falls by the opening day of deer season, Nov. 15. "Every acre was harvested and plowing was done by November 13," Parks recounts. "We have about 60 acres of high-moisture corn harvested, but there are still over 2,000 acres standing."
While there is still time for a full but delayed harvest, the window for wheat has essentially closed. In an ideal world, Wheat should be planted shortly after the Hessian fly free date, usually mid to late September in Michigan. For southern Lower Michigan, October 25 was the planting deadline for crop insurance, while farther north the deadline was October 17.
Now entering the second week of November, there are still many unharvested soybean fields, and any ambition to plant wheat has been thwarted.
While the Parks were able to obtain soybeans, wheat seeds were spread over several acres. "We hope it works; it was too wet to dig," he says.
How bad is it?
The problem is regional, says Dennis Pennington, a specialist in wheat extension systems at Michigan State University.
"We have areas where 100 percent wheat is grown, including southeastern Monroe and Lenawee counties, where a lot of wheat is grown," he says. "Wheat was also grown early on the western side of the state in Allegan County, but the central part of Michigan was late, as well as areas in the Thumb."
The first week of November provided a brief break in the rain, and farmers who did not care about crop insurance reduced planted acres by 69% for the week ending October 29 (compared to 93% last year and 85% for five years). annual average) to 80% by Nov. 5 (97% in 2022 and 91% five-year average), according to USDA crop reports.
Winter wheat emergence rate reached 68% by November 5, compared to 89% last year.
"The later wheat is planted, the greater the chances of winter kill, which reduces stand-ups," Pennington says. "Spring plowing can make up for some of that, but not all of it. Bottom line, we'll be looking at the possibility of lower yields on planted acres after the end of October.
He says late wheat will benefit those who are diligent in cutting aggressively and spreading the soybean residue uniformly across the entire width of the harvest.
"It's important because when planting in wet conditions with excess residue, there is a tendency for the stems to pin down at the bottom of the seed furrow, which can reduce your stand," Pennington says. "When harvest residue falls, the wheat stand can become highly variable."
Pennington has seen years where wheat planted in November yielded well, but the crop has become more sensitive to weather conditions. "If farmers plant earlier, fertility, variety management and seeding rates provide some control over yields and their impact, but plant later, wheat yields become more dependent on Mother Nature, and that is not a very good situation," he says.
Soybean calf
It's not just farmers facing rain this fall. Drought conditions following planting this year and heavy rains during the remainder of the season resulted in higher grain moisture in some cases. They are used by farmers with dryers, including Parks, who has extracted soybeans from 13% to 20%.
"It's not always a problem because grain can dry out one drop per hour if exposed to sun, wind, warmth and low humidity, but that's not what we got," explains Parks, who points out that ranchers have more options than cash farmers for farming. Corn per acre of intended wheat.
"They can use those acres to cut forage, but grain systems are set up for a certain number of acres," he adds. "Travelling over 800 acres in the fall is going to be tough. Our boxes and systems are set up based on what we do every year. Next fall doesn't really look good, especially if we get another year like this where the crop needs to dry out."
He also wonders what impact it will have on local markets and elevators. "What will they do when they can't handle so much material?" Asked.
Fortunately, he's not worried about his manure, which is spread and composted, but larger operations could face a very strategic situation next summer.
Switching to spring wheat is probably not a good option, Pennington says. "First, you have to find the seed, and then the real problem is finding a market because the genetic makeup is different enough that mills don't want to accept it," he says. "Some may take it as feed, but farmers need to talk to their elevators before they go that route."
Reports from Thumb
Dwight Bartle and his wife, Nancy, face a similar situation. They grow 1,300 acres of corn, wheat, soybeans, sugar beets and some oats in Sanilac County. "I wasn't the only one in this area drying out," Dwight says. "The moisture in our beans was between 15% and 20.5%. The rain came every few days. It's been a couple of weeks – I can't remember harvesting soybeans in November.
He abandoned the wheat he wanted to grow on the last 110 acres of late-harvested soybeans. However, he harvested 170 acres of soybeans on October 12 and planted them in wheat. He also planted 80 acres of wheat after planting sugar beets on October 3.
"They're not looking their best with all this rain," says Bartel, despite their significant investment in water management. "It's not our goal to grow wheat after sugar beets, especially since we've had some compaction issues. Those 80 acres of sugar beets planted to wheat were intended to be a cover crop. I've got cover crop seeds, but with the weather forecast, I'll have to leave them in the bag." .
His goal was 300 acres of wheat, but he got 250 acres. "We didn't plant where we wanted to, and it shows."
Seed suppliers he spoke to say only about 30% to 40% of wheat in the region has been planted.
In the future, he is considering planting 25% of his acreage for 92 to 94 day corn. "Hybrid cars have changed. Maybe I'll back off the 101-day corn," Bartel says. "But again, it's been an unusual year, so we have to be careful not to make too many drastic changes and stick somewhat to the game plan." ".
Parks remains optimistic. "It could be a nice season next year," he says. "The good Lord has not left our boxes empty yet."