Traveling from Houston next week? This is when the cold front arrives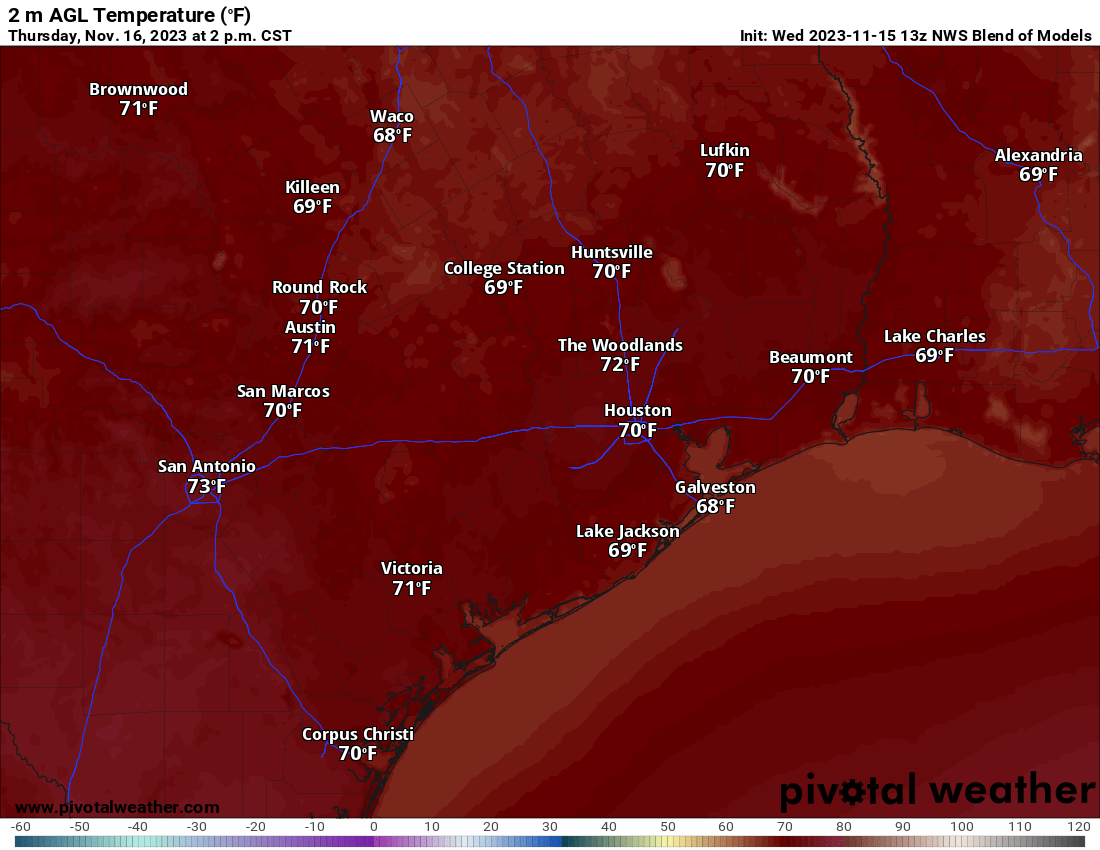 The weather oscillates between cool weekends and warmer weekdays throughout November, and Houston's weather has flipped again this week and we're not done warming up again yet. Temperatures are expected to continue to rise through Friday before the next cold front hits Houston early next week.
Traffic may slow Thursday morning in the Houston metro due to patchy fog before 8 a.m. before skies turn partly sunny. Thanks to a high pressure system to the west, temperatures across Southeast Texas will reach seasonal highs in the low 70s amid brisk northerly winds around 5 mph. More clouds will roll in overnight but low temperatures heading into Friday morning will remain in the upper 50s.