WDSU's Margaret Orr anticipates her retirement | Keith Spira
The family tradition of New Orleans meteorologist Margaret Orr is full of hurricanes.
Her great-grandmother, nine months pregnant with Orr's paternal grandfather, tied herself to an oak tree and survived the deadly storm surge of the devastating 1900 Galveston Hurricane.
As a girl in New Orleans in 1965, Orr ventured out of her home near Audubon Park when the eye of Hurricane Betsy passed overhead, amazed to see stars in the sky.
Her father, a civil engineer who inherited his grandmother's respect for hurricanes, guided young Margaret inside. He also opened the doors and windows, thinking that would relieve the pressure.
"Now we know you don't open doors and windows, because you might lose the roof," Orr said. "And of course we lost part of the roof."
Given her family's history with hurricanes, it's perhaps not surprising that Orr grew up to become the chief meteorologist at local NBC affiliate WDSU.
And over the decades — this stifling summer marked her 44th year at the station — she has outgrown that role. Viewers not only appreciated her forecasting skills and actionable advice, but also appreciated her community involvement and completely subconscious, and at times goofy, personality. She is as vibrant as her signature red hair.
She is, by all accounts, a beloved local icon, and was the subject of both New Yorker profiles And Mardi Gras float. When it's parodied, it's done with a smile.
Her energy and commitment to the job remain high. But the weather never sleeps, especially during storm season.
At 70, Orr wants to read more, paint more, and plant more gardens. She wants more quality time with her three young grandchildren and her 14-year-old Border Collie rescue dog, Blue.
So, sometime in 2024 — the exact date has not been determined — she plans to retire.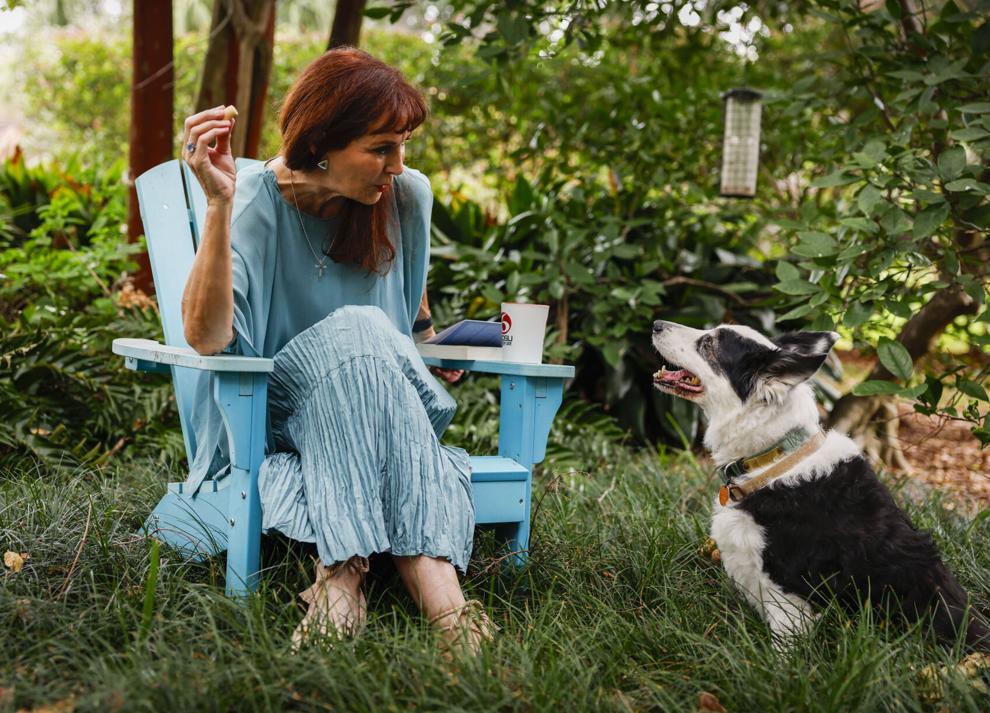 "With this kind of work, I don't have a lot of time," she said. "We have ice, extreme heat, tornadoes and now tornadoes — two in 2022 and one in 2017. This has never happened before."
Overall, I have enjoyed an impressive record of over 40 years of predictions.
"What a wonderful trip. This is what I wanted to do. I wanted to be in my hometown. A lot of people will move around to make more money. Why? There is something to being with your people."
Thinking and easy going krewes
When it comes to the tricks of the TV trade, Orr is self-taught — she's largely self-taught.
For example, she stores her earphone battery in her shoe, then runs the cord inside her dress. Previously, she had tied the battery pack to her leg with a tourniquet.
"If you were on the air for 12 hours, you wouldn't be able to do it," she said. "I finally learned to wear shoes, even in the summer. At first I felt embarrassed, but it made life easier.
The same goes for another, more recent innovation: wigs.
She has always rocked her locks on air. But she recently started swimming again, as the pool ruins her hair and she doesn't always have time to go to the salon.
After a long search, she finally found a wig she liked in Dallas. She's only worn it twice.
"My daughters say, 'Mom, don't wear that. It's too shiny. We like your hair better.' Here's the deal: I try to swim four times a week, and my hair looks bad."
Next summer she hopes to participate in a "beginner triathlon." It consists of a 400-yard swim ("I wish it was longer"), a 12-mile bike ride and a 2-mile run.
"If I'm too tired to run, I'll walk," she said. "And I might wear a tutu."
She's more accustomed to weather-related marathons.
"People don't realize how much work we do: 'Oh, they come in and they're on the air.' I'm usually at work until 11 p.m., and if the weather's bad, I'm there until 1 a.m.
"I don't think they realize how invested we are in the community. We care. We want to keep people safe. I would say that to every meteorologist who works in this city. That's our goal."
"And to be a positive light. When the weather's good, well, have fun."
Her efforts in this regard did not go unnoticed.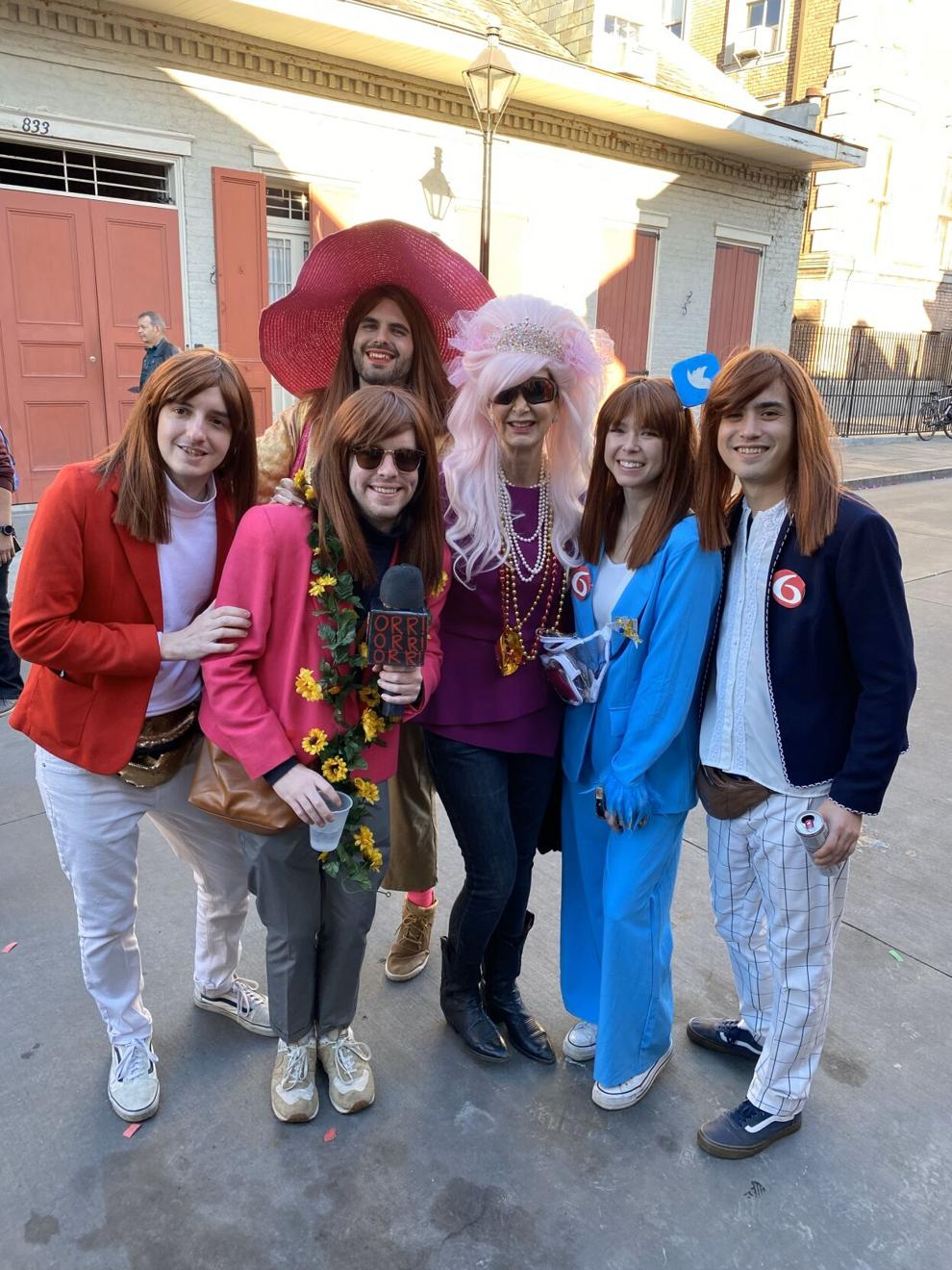 In 2020, one of the floats in the Krewe of Muses parade saluted "Margaret the Oracle of Da Sky." Orr was riding in WDSU's parade tracker vehicle, but jumped out to stand next to her float.
"Someone said it made my hands look ugly. Who cares? I had my own talisman! It feels good to be recognized and appreciated."
She loves the WeatherGirls, a weather-themed dance troupe that marches in the satirical krewedelusion parade and the Krewe of Barkus dog parade.
"Many of our members grew up watching Margaret on TV in good times and bad, so it's only natural we consider her our meteorologist queen," said Haley Hampton, WeatherGirls team leader. "We were very grateful for Margaret's support."
A WeatherGirls sub-band called Margaret Orrs sprang into existence on the terrace of the French Quarter bar Good Friends.
Margaret Ors member Matthew Tefft said: "Margaret is a treasure." "We also got to talk about her signature red hair. Once our group found the right wig, we knew we'd achieved our goal."
Orr agrees: "They dress like me, they do it better, they sing and dance to 'It's Raining Men'. Is that hysterical? I want to see more of them, because they're so great."
A winding road to get home
Once upon a time, women in meteorology, especially senior meteorologists, were rare. In this sense, Ur was ahead of its time.
Growing up in Slidell, future WWL-TV meteorologist Alexandra Cranford watched Orr on television.
"At the time, it never occurred to me that having a woman in meteorology was unusual," Cranford said. "It seemed natural to see Margaret on TV. It wasn't until I started working in meteorology that I realized how important it was, especially for her to be president."
Orr's path to president was not direct.
After graduating from the Louise S. McGehee Girls' School in 1971, she attended LSU. She spent the summer working at television and radio stations in Waco, Texas, and loved it. She majored in English and added classes in broadcast journalism and meteorology to her schedule.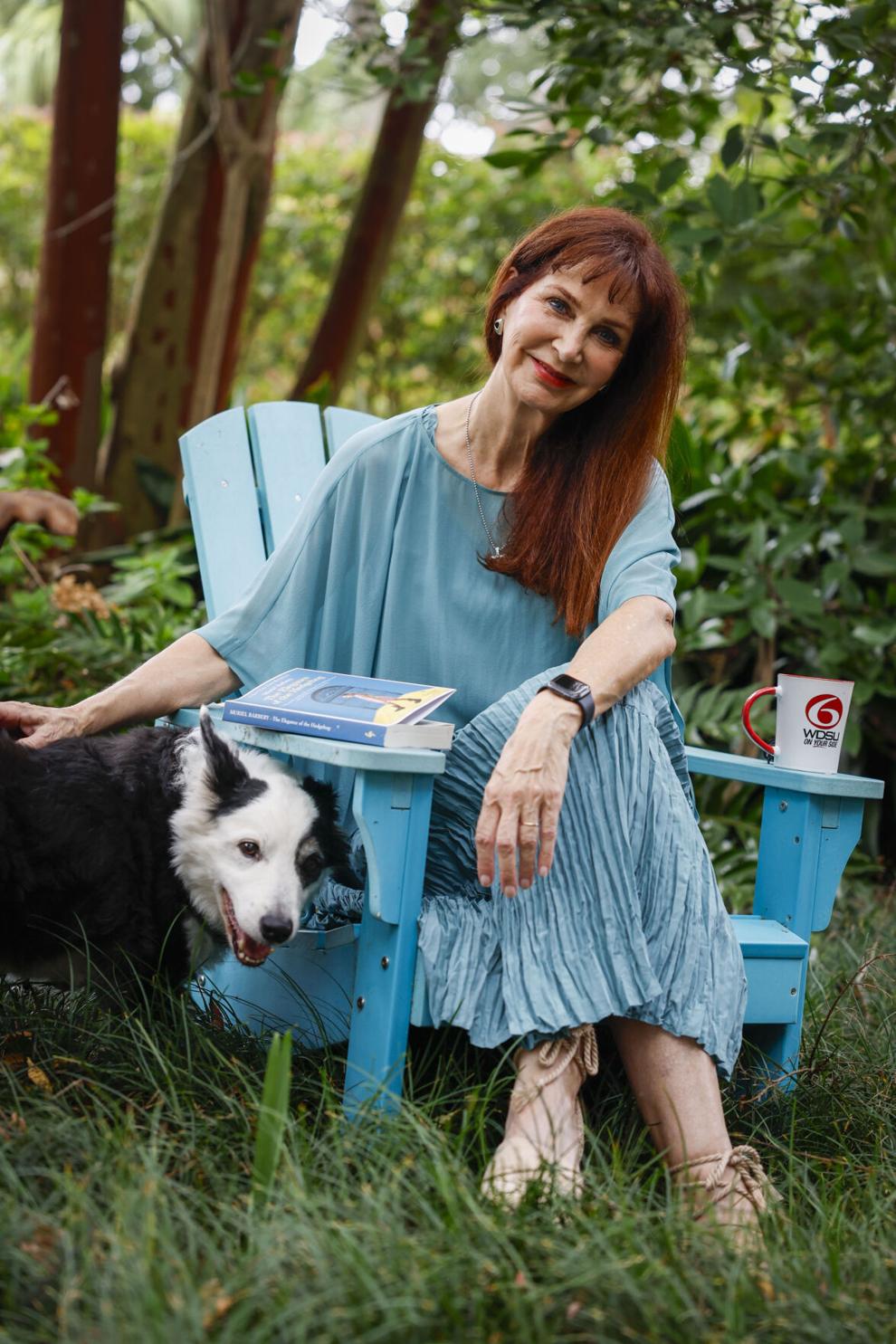 She earned an English degree, followed her boyfriend to Charleston, South Carolina, and became secretary to the general manager of a radio station. She got a 9-to-5 job as a receptionist at a Charleston TV station on the condition that she also be a 5-to-11 p.m. news intern.
She started writing stories and set foot in news broadcasting. After three years in South Carolina, she returned to Louisiana as a general assignment reporter at WBRZ in Baton Rouge where she also worked on weather.
Eleven months later, in 1979, WDSU hired her for the same role: a reporter who could also follow the weather. She co-hosted WDSU's morning show, "The Breakfast Edition," where she arrived at an empty station at 3 a.m. and turned on the lights. She co-hosts "The World's Fair Show," which is broadcast daily from the World's Fair grounds.
She anchored the noon and five o'clock newscasts. When WDSU took her off the evening news, she added weekend shifts. Working seven days a week while raising two daughters and a son with her husband, Bill, was tough. But being on the air every day was, she says, "the smartest thing I ever did, because I became so famous."
Along the way she took distance classes from Mississippi State University to obtain her meteorology certificate. In 2008, WDSU promoted her to chief meteorologist following the retirement of Dan Milham.
She has held that position ever since, taking on all the responsibility that comes with it.
Her own encounter with extreme heat
The dates, names and strength of storms, like the hurricane that tore through parts of eastern New Orleans on February 17, 2017, are etched in her mind.
"There are definitely situations where you know something bad is about to happen," she said. "Some are very obvious. Sometimes it's not so obvious."
"As a meteorologist, I say: How can I warn people? What can I do to protect them?"
"I remember getting an email when I was with Katrina: 'Stop scaring older people.' My goal isn't to scare. It's to inform. What can I say to get people to take action?
The weather has been in the news lately: extreme heat, a tropical storm hitting California, and drought-triggered wildfires. Orr doesn't like places where weather patterns are trendy.
"With climate change, we see more extremes," she said. "You'll see more heat, you'll see more cold. You'll see more heavy rain. That's our big concern, especially with tropical weather."
She is personally aware of the dangers of heat. A few summer days ago, after a hot day of gardening, she ended up in an ambulance headed to the emergency room due to heat exhaustion.
"It was really bad. I knew the symptoms: I started feeling nauseous, I started feeling faint, I started feeling dizzy. I went, 'I'm in trouble.'
"Now I can't stand the heat. I can't be out in it.
So, as you look forward to more gardening in 2024, you'll still be aware of the weather.
Even in retirement, it won't go away completely. She intends to make herself available to WDSU "in case there is a problem. I will always be there to help."
"Because you're all my buddies, and I want to keep you safe."
To watch the "Let's Talk with Keith Spera" episode including the full interview with Margaret Orr on which this story is based, go to WLAE-TV's YouTube page. Email Keith Spera at kspera@theadvocate.com.
(Tags for translation) Solid wall