We knew TS Harold was coming. But what if we don't?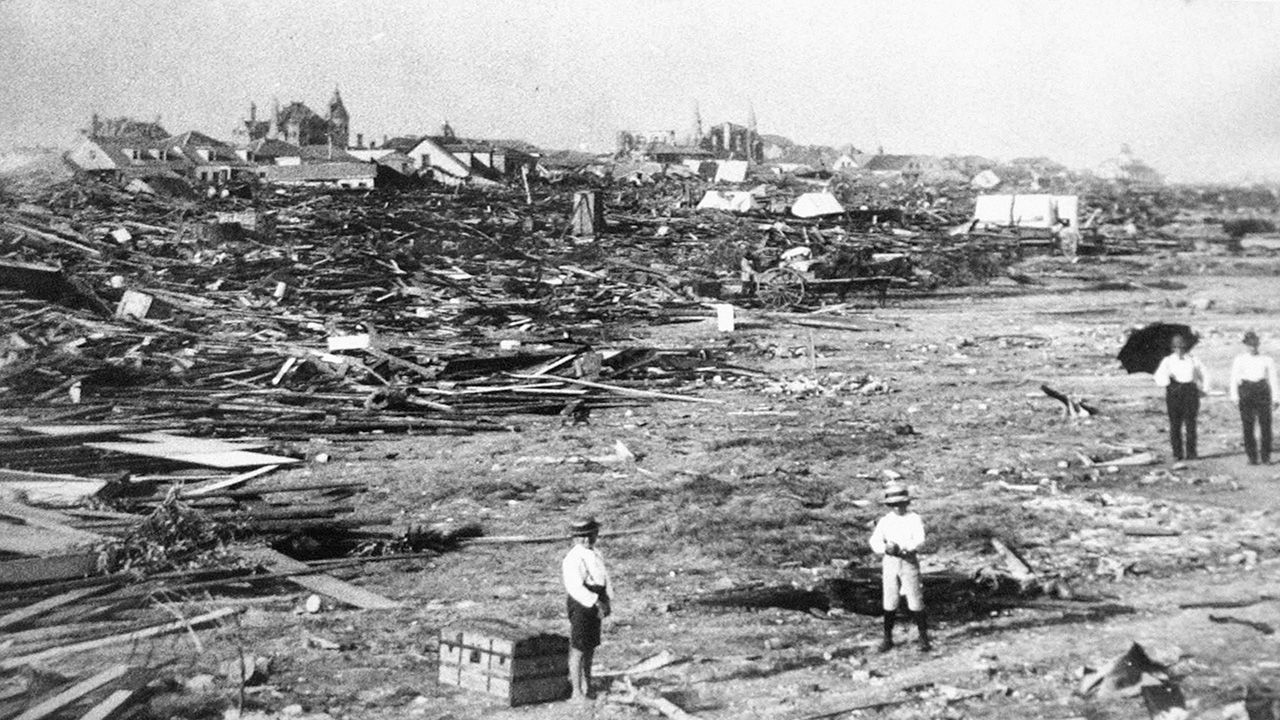 Tropical Storm Harold was a well-predicted weather event.
Satellite images of water vapor clearly showed the tropical wave that preceded the hurricane as it moved across the western Atlantic Ocean. Dynamic computer models showed it had potential about a week before it formed.
---
What you need to know
Tropical Storm Harold was well forecast and developed as expected
Satellites, dynamic computer models, and modern communications make such predictions possible
But even without these tools, experienced weather watchers can spot storms before they arrive
---
The National Hurricane Center predicted formation accurately, and the storm developed exactly as expected in the western Gulf of Mexico, reaching tropical storm strength before making landfall on the lower Texas coast.
To put it bluntly: we nailed it.
But what if we didn't have satellites and a network of observing sites and computer forecasts? How could anyone in Texas know what would happen in, say, the 1890s? While Harold was brewing over the bay, I tried to imagine this scenario.
The birth of modern forecasting
It is important to note that the origins of modern meteorology are rooted in simple daily weather observations dating back to the beginning of agricultural societies.
As cultures began to grow food crops in an organized manner, early farmers made daily observations and eventually created written weather records.
They recorded what they saw every day; What the sky looked like, the direction and speed of the wind, the amount of moisture in the air, and how often and in what amounts it rained.
By the 18th century, weather observers added new instruments to their efforts: mercury thermometers (temperature), wind vanes, anemometers (wind), barometers (pressure), and hygrometers (humidity). This gave them ways to accurately measure daily weather patterns, methods that are still in use today.
When the telegraph arrived in Texas in the 1850s, it allowed weather observers to share their daily observations, greatly improving understanding of local weather patterns.
So, for Texas weather observers in the 1890s, what clues might they have had about an approaching storm? By this time, most people will know that tropical cyclones exist.
How could they know?
For coastal cities like Galveston, the first indicators that something is going on may be reports from ships arriving in port. Sailors had stories of storms raging over the ocean waters, and they were lucky enough to escape them.
Or perhaps no incoming ships arrived at all.
After that, observers may notice that their barometers are trending lower. This may be due to close surface boundaries. But if no front arrives, and pressure continues to fall, most observers will look warily to the sky.
The next clue will be the direction of the wind. Southerly winds prevail in Texas during the summer. But increasing easterly winds should raise alarms among our weather watchers. This means that the hurricane's outer wind field has reached the area.
As the easterly winds intensify, a high cloud cover appears from the east. This would confirm the approaching storm. Our weather observers in the 1890s would likely have begun telling anyone who would listen that disaster was imminent.
Outer rain bands moving across in a northeast to southwest direction indicated that the storm was approaching. The winds will increase, the rain will become heavier, and within hours, the full force of the hurricane and storm surge will arrive.
We can only imagine how our weather observers in the 1890s would have reacted as these events unfolded. Will people heed the warning or think it's just a weirdo's rant?
In 1900, about 8,000 people died on Galveston Island and several thousand more died on the mainland when a ferocious hurricane and storm surge swept across the island and destroyed the city.
A weather forecaster in Texas saw this happening and tried to warn them. His name was Isaac Klein, and according to the book "Isaac's Storm," he traveled on horseback to warn people of the approaching storm.
But most of them ignored him.
Our team of meteorologists dig deep into the science of weather and analyze timely weather data and information. To view more weather and climate stories, check out our weather blogs section.
(tags for translation) Meteorologist Dan Robertson