Yorkshire gets weather warning from Storm Babet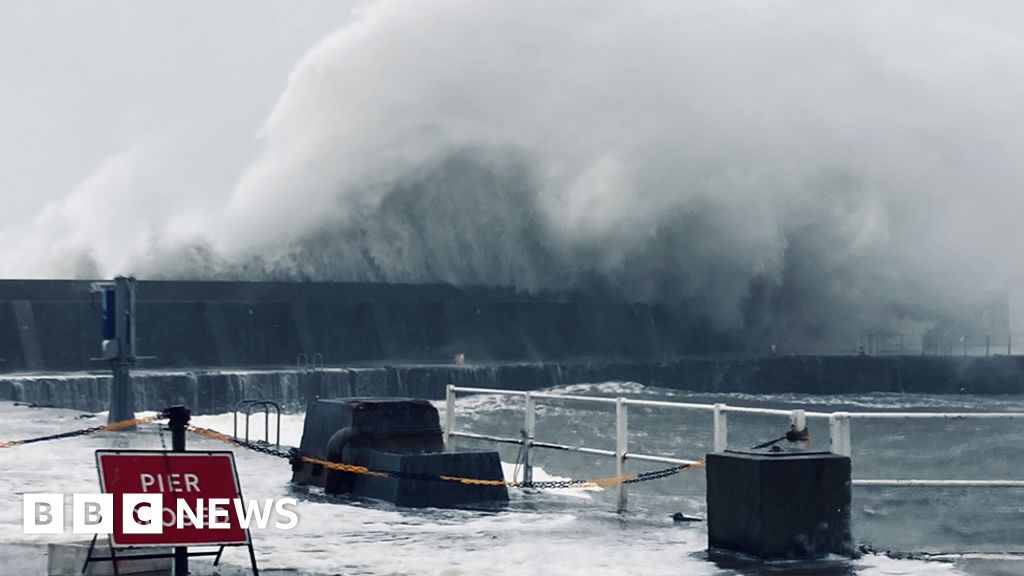 The Met Office has issued a yellow weather warning for parts of Yorkshire, as Storm Bapt batters parts of the country.
The warning, due to expectations of continuing heavy rain, extends from 12:00 GMT on Friday to 06:00 GMT on Saturday.
This means that homes and businesses are likely to be flooded and there may be problems with road and rail travel.
Frank De Planta, from the Environment Agency, said staff were preparing for the "worst-case scenario".
He added that the agency had opened incident rooms in Leeds and York and placed staff on alert.
Mr De Planta added that water pumps and sandbags were on standby and flood barriers at York and Hull were ready to be activated.
He said people can call the Floodline number for more information.
"Do the best you can yourself by moving things from downstairs to upstairs if you think there is a possibility of flooding," he urged.
Analysis by Paul Hudson, BBC Look North climate correspondent
The Met Office has upgraded the yellow warning for rainfall in force across much of our region to a yellow warning for Benin regions, ahead of widespread heavy rain expected to develop on Thursday evening and continue into the early part of the weekend.
Driven by strong easterly winds, a process called orographic upwelling — where air is pushed aloft when it reaches higher ground, creating increased amounts of precipitation — is expected to bring totals of more than 4 inches (100 mm) of rain in parts Convertible. From the Pennines.
Rainfall totals away from the ridge will also be high – perhaps more than 2 inches (50 mm) in some areas.
The Environment Agency is not currently forecasting widespread flooding, but as some areas continue to properly recover from the period of extreme wetness in July and August, it will be closely monitoring river levels over the next 24 to 36 hours.
"Traditionally, the water lands on the Pennines and then flows into the sea to the east," he said.
"This weather front is actually coming from the east and moving to the west, so the water will fall first on the lowlands and then on the Pennines.
"So, we are focusing our efforts on the lowlands."
Residents in some villages north of Dundee were asked to leave their homes due to the risk of severe flooding.